Barracuda and value-added distributor Crayon have announced a distribution agreement for the Gulf region.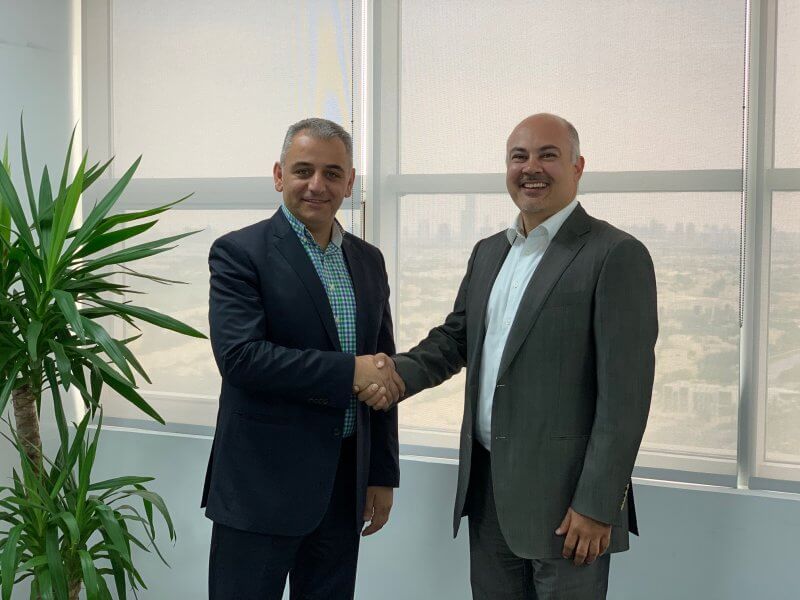 According to Barracuda, the agreement provides Crayon the rights to its Barracuda Cloud Solutions to its customers through the widespread channel network across the ME region.
Husni Hammoud, general manager, Barracuda Middle East Turkey and Central Eastern Europe, said, "At Barracuda, we strive to make the world a safer place. The Crayon relationship is a perfect match for our business style, as it showcases an extensive portfolio of security solutions from global vendors, a solid channel network, and years of competency, expertise and market knowledge to further strengthen our market presence by developing a strong channel ecosystem."
Barracuda's existing relationships with leading technologies on the Crayon portfolio complements the distribution relationship by allowing an integrated approach to enterprises in the region.
Crayon on-ground expert teams will serve as an extension to accelerate market growth and support their resellers by providing more flexibility, opportunity and resources to help customers who wants to secure their network on cloud.  The VAD will also support Barracuda's expansion plans in the region by penetrating untapped markets through its structured business development and product teams.
Toni El Inati, Regional VP, Barracuda Middle East & Turkey, said, "Success in developing Total Security Framework comes from understanding a specific customer situation and offering the right solution. Barracuda partnered with Crayon in Middle East region and are working together on developing the channel on Barracuda Solutions for Public Cloud & SaaS Deployments."
Karim Kalaawi, General Manager Cloud & Distribution, Crayon Middle East and Africa, said, "With the accelerated pace of cloud, many of our partners and customers have realised the increased cybersecurity exposure across workstreams. Barracuda is a perfect fit to Crayon's Cloud strategy as it complements our current portfolio with topnotch award-winning IT security products and solutions. This partnership will help Crayon accelerate the pace of customer and partner adoption of secure solutions in the cloud across providers.