Anita Joseph caught up with Mohamad Sabra, SMB Lead, Middle East and Africa at Cisco, to find out how the company helps SMBs experience a seamless and secure digital transformation journey.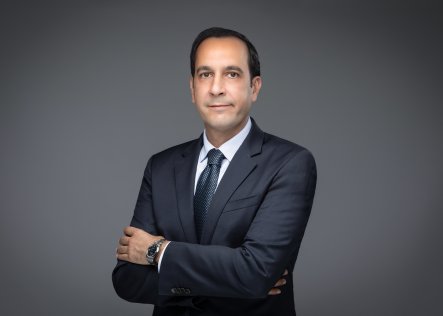 What are some of the top IT challenges faced by SMBs in 2023?
In 2023, SMBs have been encountering several significant IT challenges. One of the primary concerns we see is the increased need for IT support, particularly in the realm of security. According to TechAisle's SMB Trends 2023 Report, only 10% of SMBs have full-time IT staff, 2% have developers, and a mere 7% possess IT security staff. This skills gap leaves SMBs vulnerable to increasing security threats on their business.
This lack of IT expertise also makes SMBs hesitant to adopt crucial cloud-based technology that could in fact save them money, improve operational efficiency and future proof their business. When it comes to migrating their existing systems and applications to the cloud many SMBs face concerns related to data security, integration with legacy systems, and selecting the right cloud service provider. If we do not encourage and support SMBs to make this digital transition, it will continue to be a challenge as new technologies, such as artificial intelligence (AI), Internet of Things (IoT), and automation continue to evolve and transform our world.
To combat this, SMBs are turning to Managed Service Providers (MSPs) for end-to-end support. The SMB spending through MSPs is projected to grow by 11% year-on-year, reaching USD 311 billion in 2023, as highlighted in the Analysys Mason 2023 Top SMB Trends report. By partnering with MSPs, SMBs aim to manage their increasingly complex software stack while advancing their digital initiatives.
With the ever-growing increase in the number of cyber-attacks targeting businesses, how well positioned are SMBs in the Middle East to mitigate the risks of a cyber-attack?
We are beginning to see SMBs investing in advanced cybersecurity tools and solutions, they are taking steps to enhance the security of their networks and data. This proactive approach indicates that SMBs are recognizing the importance of cybersecurity and are actively working to mitigate the risks.
The adoption of cloud cybersecurity solutions is expected to see double-digit growth in 2023. SMBs are leveraging the benefits of cloud technology to protect their digital assets. Cloud-based security tools provide scalable and flexible solutions that can adapt to the changing threat landscape, making them well-suited for SMBs in terms of cost-effectiveness and ease of implementation.
Furthermore, the fact that SMBs are allocating significant resources, as indicated by the $77 billion investment in cyber security (up 12% from the previous year), demonstrates the recognition of the high priority cybersecurity holds. These investments reflect a growing awareness among SMBs about the risks associated with cyber-attacks and their commitment to addressing these threats.
It is important to note that the cybersecurity landscape is constantly evolving, and cybercriminals are becoming more sophisticated in their attack techniques. To be specific to our region, as the Middle East nations advance towards realizing their digital economy visions, there is a critical need to strengthen cyber resilience for all businesses and organizations. The new business reality is that everything is connected, and everyone is vulnerable, and security resilience is imperative.
While SMBs in the Middle East are taking steps to mitigate risks, they may still face challenges in keeping up with rapidly evolving threats. It is crucial for SMBs to remain vigilant, regularly update their security systems, educate their employees about best practices, and seek professional guidance to ensure their networks and data remain secure in the face of cyber-attacks.
How is Cisco positioned to support SMB's who are challenged with resources and trying to make the most out of every resource they have?
Cisco is well positioned to support SMBs facing resource challenges. We offer a range of solutions and initiatives tailored specifically for SMBs, with ease of implementation top of mind.
We have comprehensive security solutions which include network security, endpoint protection, cloud security, and threat intelligence. Our world-class security products will safeguard their networks and data against cyber threats, saving them from a costly data breech and ransomware attacks. We also have a range of networking solutions that are designed to be easy to deploy, manage, and scale. This allows SMBs to optimize their network infrastructure without requiring extensive IT resources.  Finally, our Collaboration solutions, such as Webex, enable secure remote working, video conferencing, messaging, and file sharing, allowing SMBs to stay connected and productive regardless of their proximity limitations.
Above all else, Cisco has a vast network of partners specializing in serving SMBs. These partners offer implementation, support, and managed services, allowing SMBs to leverage external expertise to maximize the value of Cisco's solutions and ensure they make the most out of their investment.
What are the trainings/ specializations resellers can achieve to better address the needs of SMB's?
Resellers have several training and specialization options available to better address the needs of SMBs. These programs and resources enable resellers to enhance their expertise, understand market opportunities, and effectively deliver Cisco solutions to SMB customers. The top trainings and programs I would recommend are:
SMB Black Belt Training: The new SMB Black Belt training curriculum is a comprehensive on-demand learning program designed to equip partners with the knowledge and skills needed to cater to SMB market opportunities. It covers various topics, including SMB market trends, technology solutions, marketing assets, and specific use cases. This training enables partners to build differentiated practices and better address the needs of SMBs.
Perform Plus Activate: This program, introduced at the Cisco Partner Summit, grants partners access to Cisco partner incentives. Close to 2,000 partners have already benefited from this program, achieving double-digit growth and improved profitability compared to their peers. By leveraging Perform Plus Activate, resellers can accelerate their Cisco business and offer better value to SMB customers.
Cisco Partner Program: Managed Service Providers (MSPs) can leverage the Cisco Partner Program to create and manage their services effectively. The program provides support for MSPs to develop and deliver profitable sales, enabling them to meet the specific needs of SMBs.
Lifecycle Advantage Program: Cisco's Lifecycle Advantage Program allows partners to provide full lifecycle management to customers. This program streamlines the delivery of services and support throughout the entire lifecycle of Cisco solutions.
Partner Experience Platform (PXP): PXP is a digital platform designed for partners to manage their Cisco relationship. It offers access to data, insights, planning support, operational health monitoring, and business growth resources—all in one place.
These initiatives enable resellers to deliver value-added solutions, drive growth, and build long-term relationships with their SMB customers.