Crestan International, the fast-growing Value-Added Distributor (VAD) in the Middle East and North Africa (MENA) region, has announced its partnership with Centrify, a provider of Identity-Centric Privileged Access Management (PAM) solutions, in the Middle East including Levant, and North Africa.
This union will enable both companies to collaborate and provide modern, comprehensive Privileged Access Management solutions.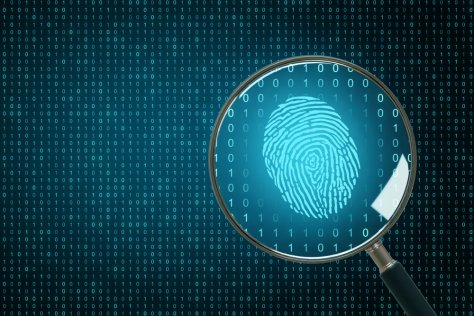 According to Forrester, 80 percent of security breaches are the result of weak, stolen, or otherwise compromised privileged credentials. With added complexity of cloud and hybrid infrastructure, new styles of working, and new ways of connecting remotely, legacy PAM solutions simply cannot secure administrative access in the modern enterprise. Centrify's cloud-ready PAM services are built for the cloud from the ground up, while supporting on-premises as well as hybrid environments.
Crestan, with its proven track record in the PAM domain, skilled on-ground sales, technical teams and wide-ranging partner community across MENA region, will work closely with the vendor expert teams to explore new opportunities and generate more brand awareness for Centrify. The common aim is to help enterprises centralise and secure their identities against Cyber threats that target today's hybrid IT environment of cloud, mobile and on-premises.
Sandra Salame, Operations Manager – Crestan International, said, "We are delighted to join forces with Centrify in an effort to continuously adopt ground-breaking security solutions in our portfolio. This partnership will enable us to offer the most trusted and innovative market leader for PAM solutions.  Believing that our synergy and alignment are crucial to achieving a sustainable alliance, we aim to deliver value to our customers and growth to our partners. By joining forces with Centrify, we are confident that we will build a solid foundation that leverages what we all do best."
Kamel Heus, Regional Director, Northern, Southern Europe, Middle East and Africa, Centrify, "The modern enterprise requires a modern approach to privileged access management, as IT complexity has expanded to new attack surfaces like cloud and DevOps as a result of digital transformation. Whether the requester is human or machine, in the cloud or on-premises, Centrify Identity-Centric PAM centralizes identities and secures privileged access. We are extremely excited to partner with Crestan and expand the depth, breadth, and scope of our channel in the region."
---
About Crestan International:
Crestan is a fast-growing Value Added Distributor covering the MENA region with on-the-ground local presence in 5 countries including Levant, GCC and North Africa. With a thrive to represent best-in-class and innovative technologies, Crestan partners with more than 10 globally recognized vendors in the Information, Communication and Technology (ICT) sector. A trusted advisor to more than 1500 customers, Crestan's leading technologies have been adopted through an extensive network of over 200 partners. Recognized value-added capabilities are delivered through end-to-end services, trainings and channel enablement accompanying our partners and customers in their solution adoption journey. Find out more at https://www.crestanint.com/