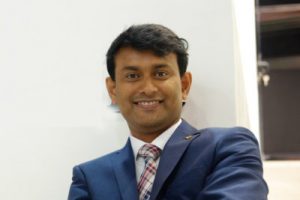 Networking vendor D-Link is calling out to its channel partners in the Middle East and Africa (MEA) to take advantage of the prospects that are in the SMB segment by offering customised networking solutions.
As the company is preparing to grow its SoHo, SMB, ISP and Smart Home offerings in the region, it is looking for its partner network to harness the opportunities present.
Sakkeer Hussain, Director, Sales and Marketing, D-Link Middle East and Africa (MEA), said. "Despite the tough prevailing market conditions in the Middle East IT industry, the SMB networking segment remains one of the fast-growing sectors, offering more opportunities for solution providers to provide products and services to their clients."
He added that as infrastructure projects that were shelved over the last two years are coming online, there are many opportunities opening up for channel partners to provide tailored offerings to their customers.
"There is no doubt that IT in general plays a critical role in this interconnected world that has been facilitated by the wide usage of the Internet. Everything we do be it in our personal lives or business related thing, the Internet is at the core of that," he said.
As networking solutions play a critical role in helping SMBs to stay connected and focus on growing their businesses, there are plenty of channel opportunities.
Hussain adds, "It is vital to note that the SMB space so fragmented and thereby presents challenges for those partners that adopt a generalist approach to doing business in this market. Understanding each SMB's business requirements and developing some domain expertise will lead to partners offering the right solutions that help these small businesses to thrive and increase productivity.
"A key issue that resellers will encounter when pitching to SMBs is that these businesses are conscious to price hence the importance to offer solutions that they can afford. Affordability is top of the list of any small business."
According to Hussain, identifying strengths is a good starting point of planning how partners intend to deploy products, solutions or services in the SMB sector.
"That's why, at D-Link we have been rolling out training initiatives and certification programmes for resellers to help them develop domain expertise that aid them to implement our solutions at the end user competently and with confidence," he said. "It is critical that partners get individual and company certifications and this demonstrates the competence a partner has."
The company also said that it is committed to offering its channel partners products, solutions and services that differentiate them from the competition and competitor brands.
"The schemes are offered through the umbrella D-Link Partner Programme, which is augmented with regular product, pre- and post-sales, and technical training conducted by certified D-Link training instructors at our facility in Jebel Ali in Dubai. In addition, we have a robust incentive programme that runs quarterly with different offers and promotions," Hussain said.