Stephan Meyer, CPO, tells Anita Joseph why the DICOTA brand is so popular and how the company focuses on sustainability at the core of its operations.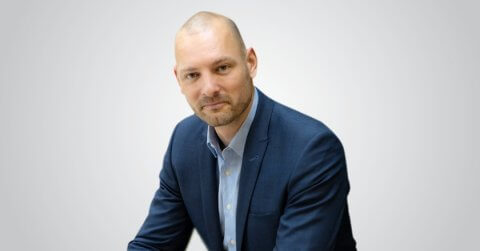 What's the secret behind all the success and popularity of DICOTA's products?
We've been in the market for 30+ years, so we come with plenty of experience. This applies not only to DICOTA as a brand, but even its people-our staff have been with us 20 years or longer, so this definitely has a huge impact, and all this shows in the product and the brand as well. Our products are 100% reliable owing to our strict quality commitments. DICOTA products are well-thought-through in great detail, from start to finish. Experienced, reliable partners with their qualified specialists ensure the consistent implementation of the highest DICOTA requirements in the production processes confirmed by internal and external quality audit measures. We do product development, design and QC in-house and so in all, there is a high level of overall functioning, and this reflects in what we offer our customers.
Sustainability is the buzzword today-everyone's jumping onto the sustainability bandwagon. So, what makes DICOTA different in this aspect?
Sustainability is all around right now. In our case, we definitely look at sustainability from different angles. On the one hand, there is social sustainability-we are members of Amfori BSCI since 2015, to make sure that DICOTA is highly committed to ensuring exemplary working conditions in global supply chains.
Then there is ecological sustainability, which we've been working on for quite a while, and I think our first range was in 2009 where we launched the first products made of ecological materials. The designs themselves also broke new ground. By now, over 95% of our IT bags are made of recycled material. In fact, I don't think there is any other accessory brand that is made with so much recycling material and focus on sustainability.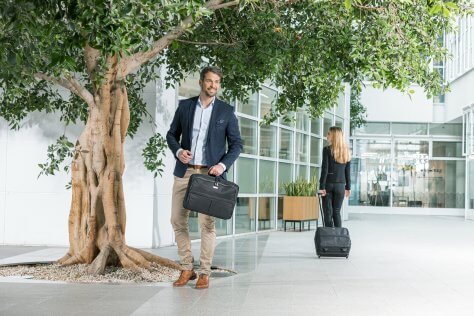 Tell us more about your recycling process
DICOTA customers need reliable, durable work equipment that will prove itself every day for years, without any issues or hassle. The foundation for this is the company's stringent quality philosophy. DICOTA focuses on sustainable alternatives when selecting materials. The main material for our Eco BASE, Eco SCALE, Eco SELECT, Eco PRO as well as for the Eco MOTION collection is made out of 100% mechanically recycled PET. This material reduces burden on the environment without compromising on quality, look and feel. Each of our products gives new life to 6-45 used PET bottles.
Since the launch of our ECO Products, DICOTA has produced over 1 million carrying solutions out of recycled PET. While doing so we've been able to give a new life to over 9.9 million PET bottles. PET can either be recycled chemically or through a mechanical process. DICOTA relies on the mechanical recycling, therefore, used drinking bottles are collected, sorted by colour and washed. After having stripped of their labels and caps, the bottles are crushed and cut into PET flakes. These flakes are heated to eliminate last impurities, then melted and transformed into dense pellets. The pellets are melted again and extruded into rough polyester fibre which is then brushed, stretched and spun into yarn. The yarn can be processed into various types of fabric. Those can either be purely made of recycled material or mixed with virgin polyester – tailored to the specific demands of the final product. As a last step, the fabrics are dyed in order to reach the colour needed to design stylish and ecologically sound DICOTA bags.
Freight rates have been high of late- volatile, up and down. How did you keep up and what are the lessons learned?
Times were tough. Luckily, we were not the only one hit by the situation-competitors were facing the same situation as well. I think we were quite creative. We tried to minimise our logistic costs. We were smart in the way we put the products in terms of logistics, packing them well and like arranging them in the most optimised way. Luckily, the situation eased out and things are looking up, but during the peak of the pandemic, it was quite challenging.
What new product offerings can we expect from DICOTA, going forward?
We have three different brands and we're certainly looking into what we could bring into for the next coming year. The basics remain the same: Great value, solid dependability, sustainable and eco-friendly.
For DICOTA, we have quite a broad offering- new solutions within the education segment or expanding our charging connectivity range.  There will be a new casual series as well. Of course, all this will come under the same umbrella of sustainability because eventually, we want to move from 95% to 100% of recycled materials across all of our product categories.
We recently just launched a new product series called the Hi-Vis series which is a niche offering, but has high demand as well. All products meet important procurement criteria, including ergonomics, durability and sustainability. The use of fluorescent fabrics and 3M reflective strips in line with EN ISO 20471:2013 means the backpacks offer excellent visibility, thus improving safety at work in outdoor areas like construction sites and forests and for rescue operations as well as on the way to work.
So yes, we're looking forward to a great year with some great products!