CNME Editor Mark Forker spoke to Wassim Berro, Co-Founder of AI start-up Burger Index, to learn more about how the company is providing their customers with access to key indexed data that is accelerating their time-to-market in the F&B industry in Europe and the Middle East.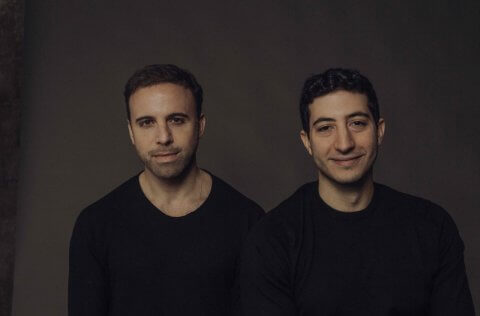 Wassim Berro and Maurice Karam are the co-founders of Burger Index.
The pair met whilst studying for an MBA in Madrid.
At the time of the MBA, Berro had been based in Qatar with Shell, and Karam was employed by Microsoft, following the acquisition of Nuance, where he had worked as a software engineer.
However, despite the fact they were both working for huge multinational entities, it became clear to them during the course that they wanted out of their corporate jobs – and wanted to pursue a career in entrepreneurship.
Berro said that the pair were a perfect match to go into business together because of their differing skillsets.
"I was involved in government relations and corporate affairs, and Maurice was a software engineer, so there was a really good balance between us. I was very familiar with that external stakeholder engagement which is perfect for fundraising and sales – and his skillset was ideal for building a tech product. Whenever you are building a founding team, especially if you're building a tech product then you need a co-founder with a tech background, otherwise you're coming up with something that is going to have to be outsourced at some point. Maurice can build the products, and then I can go out there and do the sales and raise the capital we need to build and drive the product into the marketplace," said Berro.
Berro explains how the whole concept of Burger Index was born during the MBA in a class entitled the 'start-up lab'.
"During our MBA, there was a four-week module called the start-up lab. Essentially, what the class entailed was the selection of a team of 5 people from over 400 participants on the MBA, who were then tasked with the responsibility of coming up with a business idea. During that monthly period you're given entrepreneurship classes, time to build and validate your start-up company – and you can also start speaking with investors. Following the conclusion of that module, there is then an elective period at the end of the MBA where you can select different subjects, and one of them was called the venture lab. This allows you to spend more time working on your start-up, and then the end deliverable is the presentation of your business plan for your start-up, which becomes your end of MBA project," said Berro.
Berro and Karam identified that there was a huge gap in the F&B industry in terms of competitive analysis.
"In the process of building any business, your only source of data is Google. You essentially have to go on Google and conduct multiple searches and just hope that you have covered the entire market. However, it's just not an accurate way to analyse an industry, validate a business idea, and know what competitors are out there. The way Google presents the data is a list of information based on a ranking, so again the data isn't even historical," said Berro.
Burger Index has described itself as the Blomberg of the F&B sector due to its ability to index historical data.
"The reason we called ourselves the Bloomberg of the F&B sector is we thought what if you created a Google of an industry, and index all of the data historically. Essentially, what that means then is every single thing within that industry is tracked in real-time, its indexed historically, and you have access to it," said Berro.
One of Burger Index's first customers was McDonalds in Spain.
"The way a company like McDonalds uses our system is before their marketing team goes and does a promotion strategy for 2023, they can go back in time and look at all of Five Guys promotions last year, when did they do the promotions, how often, what was the duration, what was the discount, and what was the messaging? Now, unless you had a human sitting there for an entire year tracking that one brand there's nowhere online where you can find that information. The same thing applies when you want to track the price of an individual product, you can see the price and the promotion now, but you don't know what the price of that product was 12 months ago, unless somebody was sitting there tracking it and recording it in an Excel sheet," said Berro.
Berro added that by simply indexing historical data helps their customers with their go-to-market strategies.
"The simple process of historically indexing information on product prices and promotions makes publicly available data extremely valuable for the clients that we are working with. What we have found is that by having access to publicly available data, using it in the right way, and then cleaning it gives our clients incredible visibility," said Berro.
Burger Index have built AI models that clean and process the data, but what does that mean?
"Well, for example, if McDonald's in JBR is on Google, TripAdvisor, Talabat and Deliveroo, the system doesn't identify it as four different stores, it links it – and identifies it as one store. When a product is called Kevin Bacon, and doesn't say burger, our system identifies it as burger based on image recognition and the ingredients. What the AI empowers is the fact that whenever you do an analysis, all of the data is completely clean, and you're aware exactly of how many burgers are in a market, and how many are Shawarmas are being sold in a two-mile radius of your business – and that cleaning process is really what makes the data so valuable to customers like McDonalds," said Berro.
Traditionally, in terms of competitive analysis, McDonalds used archaic methods like employing a marketing agency to conduct research. However, as Berro points out it was always reactive, whereas Burger Index now allows them to be proactive.
"When we started working with McDonald's in Spain, they told us that they employed a marketing agency that focused on 5-6 of their main competitors to check what new products and promotions they were launching, and this was a process which was done manually – and that is quite shocking when you think about it in this digital age. The value of our system is rather than competitive analysis being a reactive thing that you do on a monthly, or quarterly basis, it becomes proactive, because anytime your competitor adds a product, removes a product, changes the price, or launches a new promotion then that information automatically comes to you. It enables your team to see these alerts every morning and understand that for example 25 of their 50 competitors are on promotion right now, but why is that? Should we go on promotion now, they are pushing all their prices up, so is this a good time for us to increase our prices? All of this become proactive information that they are receiving on a daily basis," said Berro.
The co-founder of Burger Index said that one of the ways users can access their data is through their SaaS platform.
"We provide them with a log-in, and the way it works is they basically create datasets. For example, you can create a dataset based on stores in your locality. I want to look at every store within a 5-mile radius of Business Bay that has Shawarma on the menu, so you'll create that dataset. However, you can add other filters like a 4-star rating and above, and a price range. Once you create that dataset it then becomes active and all of the insights you receive are completely unique to you," said Berro.
Berro added that food distributors use their tool is to understand the total addressable market.
"For example, Nestle, has created a plant-based meat called Sweet Earth. They can leverage the power of our system to go and see how many restaurants have plant-based meat on their menus and they can also rank that data. For example, they can rank it based on the stores that have the most locations, the stores that have the most dishes with plant-based meat, and the stores with the highest ratings. Essentially, based on the co-efficient of these three things, you suddenly have a leads list based on the businesses most likely to buy high volumes of your product," said Berro.
Burger Index are visible in both the European and Middle East marketplace.
Due to his previous role with Shell, and the fact he has worked in Doha, Dubai and Abu Dhabi, most of his networking connections were based in the GCC, so it made sense for them to target the Middle East marketplace.
"Maurice and I met in Madrid, and that's where we decided to build the business. Once we built it, the first paying customer was in Riyadh, a cloud kitchen called Matbakhi, which also recently just raised $2.3m in seed funding. When we were fundraising, we were getting a lot of traction from the Middle East, but when you are fundraising in markets outside of your base then you also need to prove that the product works and that there is a demand for it there. If you're building a start-up in Europe, and you're trying to raise money from the Middle East, then you can't just go and take money from the Middle East based on European revenue, you need to prove revenue in that market," said Berro.
Berro concluded a brilliant conversation by highlighting the appetite that there is for Burger Index in the Middle East.
"We are very focused on the UAE and the KSA, and we have sold the most datasets in Riyadh. In the GCC region, there is a huge appetite to expand into that market fast, and get there first, but it is a very 'data dark' place. We are able to provide them with social demographic data and F&B cuisine distribution data, and that's very valuable for them, especially when they are trying to determine where they should open," said Berro.