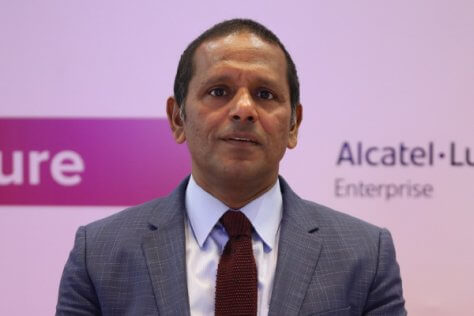 Regional value-added distributor, FVC will demonstrate the strength of their comprehensive enterprise collaboration vendor portfolio, in addition to highlighting its Audio-Video, Infrastructure and information security portfolio.
FVC is participating at GITEX for the seventeenth year in a row. Aligned with their theme 'Strength in Synergy' for GITEX 2019, FVC will also showcase their vendor solutions that not only complement and integrate with each other, but also drive the organisation's modernisation efforts to be part of a technology-driven economy.
The company takes GITEX as an opportunity to have all vendors on a common platform and demonstrate the synergy among solutions. To meet new and existing partners as well as end-users to understand their businesses and IT challenges and help develop a collaboration with their partner community.
K.S. Parag, Managing Director, FVC, said, "From an FVC perspective, the most exciting development has been the adoption of collaboration solutions to power the rise of 'Huddle Spaces' and smart meeting rooms. This rapid uptake mirrors the trend that organisations are modernising their infrastructure to realise the benefits of connecting a distributed workforce. The uptake of AI driven technologies has also seen an increase, such as in data management and security solutions.''
"The continued investment in collaboration solutions, security and infrastructural investments have been growing as businesses look to modernise their IT environments. The outlook for enterprise collaboration looks promising as businesses focus on enriching their employees' workplace experience to boost productivity. However, what is going to be a game changer is services, and I believe this will largely be a driving force for our growth in the coming months and in 2020 as well", Parag added.
The firm is also excited about their new partnership with Avaya – which completely changes the game of security.
FVC will be doing the run time memory application protection which is taking a leap ahead in terms of cybersecurity.
Reflecting on the firm's progress in the first half of the year, the company says to have collaborated on various projects where they provided one of the leading enterprises in the region, a futuristic collaboration environment in the development center. FVC has also provided a platform for a large bank in the region to not only communicate across but also to make sure they migrate all of them into cloud in order to have a seamless meeting room experience and with mobility combined.
The firm urges partners to focus on technologies that will help customers with their DX journey, such as infrastructure and data management, collaboration and most importantly, security.
Parag said, "Through FVC services, we bring our domain expertise including cloud migration and managed service offering to end-customers through the FVC partner community."
Visitors can find FVC at their stand in Sheikh Rashid Hall, Stand SR-B2.