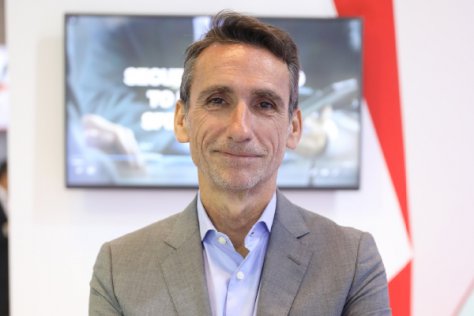 Global cybersecurity solutions provider Fortinet is taking part at this year's GITEX Technology Week to highlight four key trends and features, chief among which is the firm's very own Security Fabric.
Fortinet Security Fabric delivers broad, integrated, and automated protection across an organisation's entire digital attack surface from IoT to the edge, network core and multi-clouds. Earlier this year, Fortinet has announced the release of the latest version of its flagship operating system, FortiOS 6.2. This FortiOS 6.2 release continues the evolution of the Fortinet Security Fabric with over 300 new innovations that span Fortinet's products and solutions portfolio, enabling organisations to achieve a security-driven network required for the edge and multi-cloud environments created by digital transformation.
"The launch of the new OS is testament to the success and growth of our Security Fabric, which has now been expanded to include more features and integrations from our technology partners," said Alain Penel, regional vice president, Middle East and Pakistan.
In addition, Penel noted that Fortinet is also highlighting its secure SD-WAN, which features advanced security for distributed enterprise locations to improve user experience and lower WAN cost without compromising on an organization's security posture.
"We have recently been named among the top three vendors in worldwide market share for SD-WAN equipment by Gartner," said Penel. "Cybersecurity has become a key business issue for enterprises deploying WAN edge solutions and through our secure SD-WAN offerings we will able to enable help our customers here in the region and globally to enhance their security effectiveness."
The third key aspect that Fortinet is focusing on is securing operational technologies (OT). "This is a field that we have been investing into over the past couple of years," said Penel. "We are already in discussion with a number of organisations in industries such as oil and gas, utilities and manufacturing among others. We are educating in the importance of security OT and how we can help them in this area.
Finally, Fortinet is also highlighting its public cloud security offerings. "We have strong partnerships with global cloud providers including Microsoft, Amazon Web Services, Oracle and Google," said Penel. "We are focusing on educating our partners and customers in the market about the opportunities in the cloud and how we can bring them value in this space.
"While organisations in Middle East region are definitely becoming more open to the shift to the cloud, there still needs to be a lot of education when it comes making them understand how their assets can remain secure in the cloud. So, that's what we'll be focusing on," explained Penel.
Through its participation at GITEX Technology Week, Fortinet seeks to further strengthen its relationship with its regional partners as well as its customers. "GITEX allows us to connect with existing and new customers and partners, while showcasing our industry leading solutions to a wider audience," said Penel.