Fadi Kanafani, NetApp's managing director for the Middle East, Africa and Pakistan, said that developments in the fintech sector were part of the reason for the company's strong performance.
"We see lots of consolidation in the fintech industry and we see banks doing more with less and rationalising their own operations. Driving efficiencies is one thing we're focused on," he said.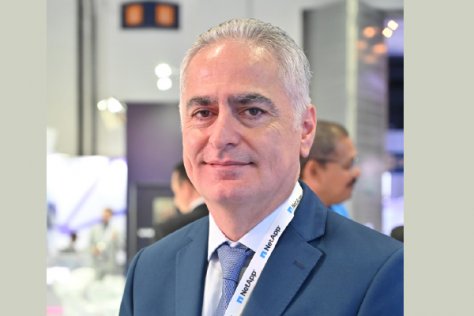 The presence in the region of Microsoft Azure and Amazon Web Services is encouraging organisations to migrate to the cloud, according to Kanafani.
"Customers have come to the realisation that the cloud is here and they can leverage the cloud and move workloads to the cloud," he said.
Kanafani said NetApp's Data Fabric allows customers to manage their workloads and business requirements in an optimal way, whether that is on-premise or with a public hyperscaler.
"As a leader of data management and a leader for hybrid cloud, we can offer these requirements. And we have customers with a distributed architecture and they want to develop their own cloud. We can help these customers streamline their business and connect to the cloud," he said.
Another key trend in NetApp's business highlighted by Kanafani is artificial intelligence, which is helping customers to make best use of their data.
"How do they access it, manipulate it thrh analytics and develop better business operations to be more profitable and agile? AI is not just for a specific industry, but many industries," said Kanafani.
Key sectors for NetApp include telecommunications, healthcare, banking and retail and, said Kanafani, the company has long had a strong presence in the oil and gas industry.