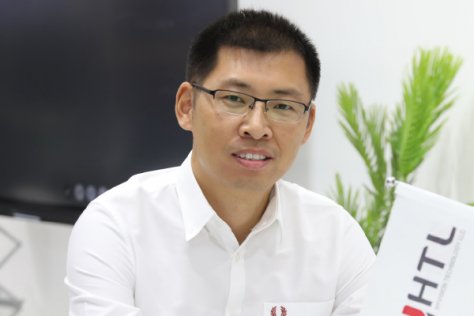 Hyvision Technology (HTL), the national distributor of Hikvision in UAE, Oman and Bahrain, is showcasing how they're changing the CCTV market to meet the demands of smarter cities.
HTL's General Manager, Leo Liao, discussed how the company adapted its CCTV business model, the importance of storage and some of the challenges the company expects to encounter in 2020.
Liao highlighted the importance of its partnership with Hikvision and outlined the new branding its CCTV product underwent.
Liao said, "Our most important partnership is with Hikvision. We changed our CCTV model that we had been using for the last 10 years. We changed the product from the existing OM brand – and decided to launch a totally new brand as we felt that the time was right to strategically overhaul both the product and brand."
Liao said the company has placed a strong emphasis on a whole host of products in different industry verticals and he feel that the diversification of its product portfolio is a key differentiator for HTL in what is becoming an increasingly competitive market.
He added, "In this new digital era, data is fuelling transformation across the region. However, as data exponentially grows as more and more devices become connected, storage is a major issue. We've invested heavily in storage and already have a number of large warehouses in the UAE, Bahrain and Oman, and we intend to invest more in this space as more and more enterprises move to the cloud."
HTL also sees the CCTV business changing in the next few years, as IoT becomes a predominant technology.
"CCTV won't just be used for surveillance purposes. For example, I believe intelligent parking solutions becoming more popular thanks to CCTV technology – the purpose won't just be surveillance video recording, but also to guide cars through the parking lot, and having an outlook of how many cars enter and exit it. Normally we think CCTV is only for video recording, but we have one-of-a-kind solution which stops strangers to enter a premise. If an unauthorised individual tries to enter, the system will be alarmed. Our purpose is not only for video but for further safety. I think this is an opportunity for CCTV is next five years."