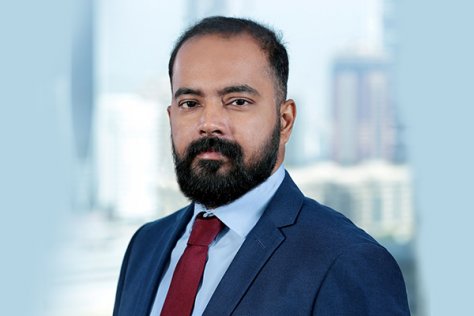 Value-added distributor Hiperdist has partnered with BullGuard, a cybersecurity firm with a dedicated focus on consumer and small office solutions, to distribute the vendor's offerings in the Middle East and Africa region.
Santosh Sansare, general manager, Hiperdist said, "The advent of the technology era has brought with it the inevitable risk of threats and cyber-attacks. As a result, security is one of the most vital requirements of today's market. Our partnership with BullGuard is a step further in our commitment to offering our partners the latest solutions for their end customers."
BullGuard's portfolio ranges from internet security, mobile security, identity protection, VPN to cloud-managed endpoint security for small offices. Its cyber protection consistently ranks highly, often gaining top spot by independent test labs. Innovation is also a constant product feature to ensure users have the best protection available, such as machine learning virus detection layered on top of behavioural and signature-based detection.
Bogdan Arhip, International Business Development Manager, said, "We're excited to have established this partnership with Hiperdist. Partners worldwide rank us as their favourite AV vendor. We provide one of the best partner programs you can find which includes generous revenue share on licence renewals. We have very high levels of customer renewals and this translates into greater revenue and profit for our partners. We also provide dedicated sales and marketing support to meet the unique needs of each partner."
Govind Haridas, Business Head – Cyber Security, Hiperdist said, "BullGuard offers a wide range of highly regarded software products, which addresses the cybersecurity needs of both consumers and small businesses."
He added, "Our collaboration with BullGuard is aimed at equipping our ecosystem of partners with comprehensive security software technologies. We plan to leverage our network and our expertise to promote the brand, as well as support them with our marketing, sales and technical services."
Hiperdist is a leading technology distributor spanning multiple markets and application segments with a major focus on security. It is now positioning strongly in the Middle East, especially the UAE market, in addition to expanding further in Africa, collaborating with global vendors in the market such as BullGuard.