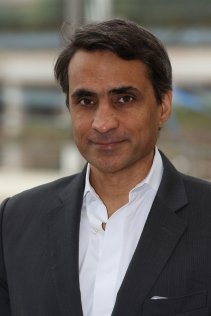 In a detailed conversation with TaahwulTech.com, Farouk Hemraj, CEO, Channelhub, delves into the thoughts behind launching a digital consumer technology networking platform, which aims to connect vendors, distributors, retailers and business developers from all over the globe.
Can you elaborate on how Channelhub came to be established?
Channelhub was born as a result of my 20 plus years of experience of running events and connecting vendors to appropriate channels across the Middle East, Europe, Russia and Asia. Over the years, I realised that our industry is facing a double challenge. One challenge is on the vendor's end – they have high tech products, a global market and the need to find partners as quickly as possible. On the other hand, you have retailers who also face a huge challenge because increasing number of shoppers today opt for online platforms rather than go to stores. This means retailers need to find innovative ways to bring customers back. The way the market operates today is outdated. People still rely on traditional methods such as trade shows and key Internet searches. However, these methods are not efficient. Channelhub was established to create quick connections and to shrink the time to market for products.
Can you elaborate on the objective of Channelhub?
The idea of Channelhub is to change the way this market operates and to make the products available faster for end customers. Channelhub's mission is to digitally connect consumer technology vendors and retailers to allow a faster and more productive way to bring innovative products to the market.
Channelhub enables vendors, distributors, retailers and business developers from all over the world in the consumer technology space to build trusted relationships in a fast and easy way, leveraging cutting edge technology with human expertise.
How does Channelhub achieve this?                     
We design matching algorithms which helps us to bring companies together based on their profiles. It works similar to a social networking site. Everyone signs into their accounts and manages their profiles. Post which, they will see company or product suggestions appearing based on their type of business. If you are a vendor looking for retailers or distributors, you can invite them to connect with you to take the conversations further and vice versa.
The members have three action buttons on the front of the site, which helps us to fine-tune the customised suggestions even further. They are "I'm not interested" and we remove the suggestion and make a note of it. We also go one step further to find out why they are not interested to improve our algorithm. The second tab is "The product is nice, but not for now". We then just save it for later and it is added to their wishlist, which they can manage. The third tab is "I like the product and I want to have a sample". Immediately within two clicks, you can send a request for sample to the vendor. We track the whole process to ensure there is feedback for every product sample. Vendors often complain that after sending samples of products, they don't hear back from the retailers. So, we keep a track and expect the retailer to give an evaluation. We collect this data and share it with the vendor. Also, we realised that often decisions are delayed in business because decision-makers don't have all the information such as product details, reviews, market response and so on. If all the data is available on a platter from a neutral party, then one doesn't need two months to take a decision.
Also, Channelhub is interconnected. For example, if a Dubai-based retailer sees a French product, on the same page, he can check if the brand is already sold in the Middle East. Retailers usually buy locally from a distributor. If the brand is not distributed in the Middle East, the retailer can press a button to recommend a distributor. Immediately we connect the vendor with the distributor and inform them that there is an interested retailer in Dubai. The whole process is instant.
How long has this been in the works?
We have spent the past year to develop the platform as it takes a lot of time. We have to consider several different scenarios. We launched the platform in November 2018. Since then, we have been collecting profiles. We have also recently opened the matching feature, through which people are beginning to contact each other. As of today, we have more than 400 members registered with ready-profiles. We have received excellent initial feedback.
I want to emphasise that we are not a marketplace. In a marketplace, you place an inventory for selling to anyone. Here we are creating connections, especially because in this business, we need to look at long-term relationships. We are a business network and not a marketplace. We create meaningful connections. We also qualify who comes on board to ensure all connections made here are relevant. It is a focused global networking platform catering to only consumer technology and products.
What is the goal for the first year of your operations?
2019 is the first year and by the end of it, we are expecting to have 500 suppliers and an equivalent figure in terms of channels in distribution and retail.
Do you see any kind of challenges to accomplish this goal?
It is challenging as many platforms exist today. It is difficult to grab our target audience's attention and help them understand what makes our platform unique. However, once they are on board and have experienced the benefits, the reasons why our platform is better becomes evident. Another challenge, which is probably the biggest, is to change people's habits. They might be used to one way of doing things. This is where we are spending a lot of time educating and ensuring that people understand how our platforms works and how it can be a part of their daily lives.