Companies investing in digital transformation should ensure that they do not make short-term investments, but instead prepare themselves for the emerging trends in the IT world.
That is a key message at GITEX from Mario Veljovic, the general manager of VAD Technologies, a value-added distributor of enterprise class technology products and solutions headquartered in Dubai.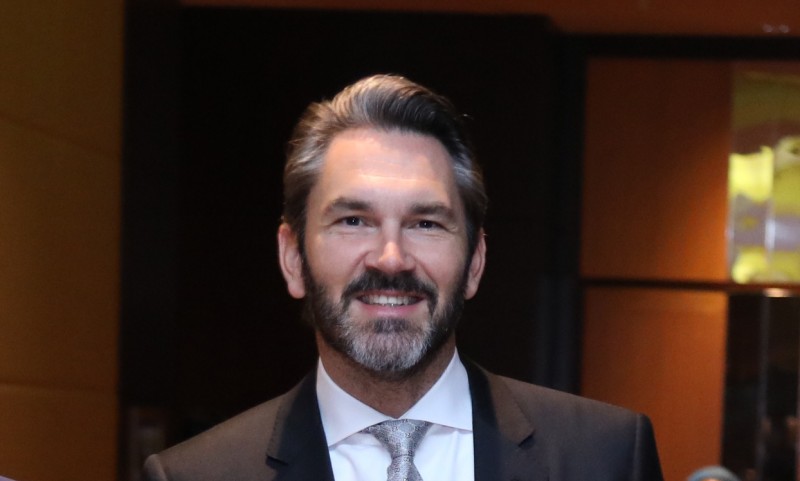 "I have worked in many organisations where we've done the digital transformation, but make sure the capital investment you do is flexible enough to meet your requirements in one or three years down the line," said Veljovic.
"It's important to have these discussions with partners and advise them accordingly so they don't make a short-term investment, but an investment that makes them ready for the Internet of Things, blockchain and artificial intelligence (AI)."
Capital investment should, said Veljovic, be flexible enough to cope with the requirements likely to come one, two or three years down the line.
At GITEX, VAD Technologies has, with its partners, been showcasing AI-ready infrastructure, something that Veljovic said "has taken on quite a momentum now".
"It's not just labelling it AI. You need high-performance infrastructure so you can execute these strategies," he said.
"The infrastructure always needs to be grid-like so it can grow. It's a massive amount of data that needs to be analysed to have meaning from your AI. This is the only way it will help organisations lower the total cost of ownership.
"Whatever infrastructure you bring in, you have to live up to the priority of delivering results. You don't want the digital way of running your business to be slower than the old way. This digital transformation is based on high-performance infrastructure."
VAD Technologies is also highlighting its physical security portfolio, which extends beyond simply cameras, reaching into video management systems able to carry out, for example, face recognition, number-plate recognition and incident monitoring and control.
"People are coming and looking at what they can do. It's not so much the underlying infrastructure, but what you can do with it," said Veljovic.
A third key element to VAD Technologies' offering at this year's show is what it describes as the "cloudification" of its portfolio.
"We don't see cloud as a separate business unit. Cloud is entering all aspects of our portfolio. It's how can you make best use of it. You need the infrastructure that's dynamic enough to accommodate it," said Veljovic.