AVI Networks and value-added IT distributor Mindware have signed a master distribution agreement aimed at empowering resellers across the Middle East and Africa to deliver multi-cloud application services based on intelligent automation and elasticity across any cloud.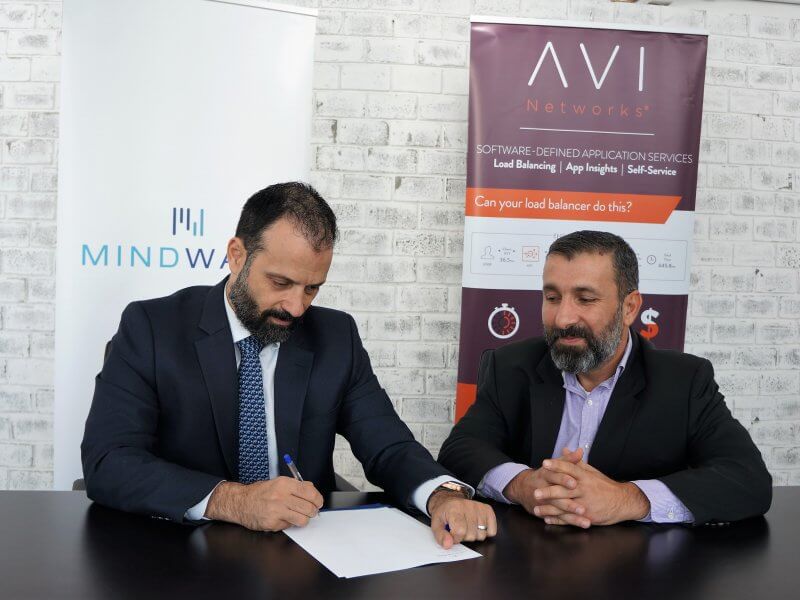 "As the Cloud arena is gradually becoming wider and wider, disruptive technologies such as those architected by AVI Networks are in high demand by our channel partners and their clients." said Nicholas Argyrides, Chief of Sales & Marketing at Mindware. "This addition to the Mindware brand portfolio will now enable our customers to be on top of their game when it comes to both Cloud and SDN deployments," Argyrides added. "Looking forward to an exciting 2019 with AVI Networks!"
Under this contract, Mindware will promote AVI Networks' technologies – which provide next-generation application delivery support in multi-cloud environments, while driving much-needed automation, and enabling self-service adoption – to the GCC, Levant & North Africa markets.  The distributor's reseller partners now have access to both Mindware and AVI Networks' sales specialists with a wealth of experience in ADC technology, and will receive full support for all related Professional Services.
"At AVI Networks, we know that partnerships like these are fundamental to success, so this agreement is an exciting prospect. As this deal with Mindware demonstrates, AVI Networks is focused in its ambition to equip partners and customers with AVI Networks' leading application delivery solutions and support," said Ahmed Qadri, sales director, Middle East, AVI Networks. "With AVI Networks and Mindware working in unison, this agreement ensures customers get uncompromised support, and together we'll ensure their accelerated business growth in the GCC, Levant & North Africa markets."