D-Link Corporation has announced a new reseller store together with its partner Grand PCD.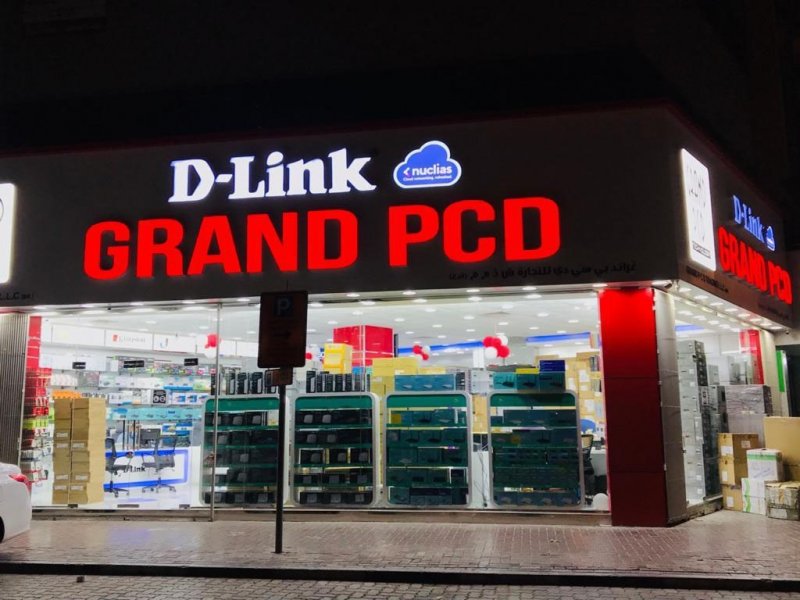 The new D-Link branded store by Grand PCD is located at the heart of Khaled Bin Waleed Street (formerly known as Computer Street) in Bur Dubai, Dubai. The latest store will be Grand PCD's fourth showroom in the UAE.
D-Link customers now have one more avenue to experience the company's innovative SMB and consumer solutions and products before making a purchase and benefit from the regular on-going in-store promotions. Grand PCD's newest store is equipped to sell D-Link's products to individual customers as well as in wholesale for larger organisations. The friendly staff at the store are well-trained to address customers' queries about any D-Link product expertly.
Sakkeer Hussain, Director, Sales and Marketing, D-Link Middle East, said, "The new store will contribute to promoting D-Link's latest offerings in the market and simultaneously offer customers the opportunity to get hands-on with a desired D-Link product before buying it.
"Grand PCD is one of our core partners, and we have been working together for a long time. The latest store is a true testament of their dedication and success. We are proud to be associated with them and look forward to further growing this partnership and making it even stronger."
Specialised in networking products, Grand PCD commenced its operations in 2008 and over the years has successfully built its credible reputation and stood strong even during turbulent market conditions.
Abdul Samad Alambath, Managing Director, Grand PCD said, "D-Link is among the reputed brands in our extensive portfolio. Our latest showroom, which is co-branded with D-Link, demonstrates our strong partnership with the global networking leader. We are excited to welcome all our customers to the new showroom. As part of our commitment to ensuring the safety of our customers and staff, we are strictly adhering to all UAE government regulations. We look forward to continuing growth of the business and contributing to the UAE economy."
Hussain added, "The regional economic climate is looking to be very positive, especially for channel partners. Thanks to UAE government's meticulous safety and control processes, the country is bouncing back faster than other economies around the world."