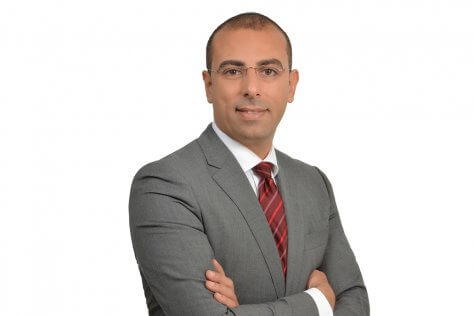 Nutanix has signed Alpha Data, a solutions provider in the Middle East, as a 'Master Reseller Partner' in the UAE. As part of the agreement, Alpha Data is authorised to purchase products and services from Nutanix distributors and carry out implementations of the vendor's market-leading multi-cloud infrastructure solutions across the UAE.
Nutanix will assist Alpha Data in developing and certifying its staff to provide design, configuration and support capabilities to its customers for the entire portfolio of Nutanix solutions. Nutanix will conduct regular training and enablement sessions for online certifications, product updates and workshops for hands-on instruction. Currently the reseller has more than six engineers certified on Nutanix technology. Alpha Data technical and sales staff will have access to the various tools and resources available as part of the Nutanix Channel Charter (program). Nutanix will also make available skilled resources to assist the reseller in the execution of its Nutanix opportunities.
In support of the vendor, Alpha Data will be inviting customers to its state-of-the-art Digital Information Centre where it will offer live demos and proof of concepts (PoCs) of Nutanix solutions. The two companies will also jointly host events and customer master classes to educate the market about the importance of having a well-defined cloud computing strategy in place as part of overall digital transformation initiatives, as well as latest cloud computing technology updates.
Bassam Al Masri, director of Channel – METI at Nutanix, said, "As a solutions provider, Alpha Data has built a solid reputation as a company that has the experience, technical expertise, market coverage and drive that can help technology vendors more fully reach and penetrate the regional market. The company has provided end-to-end infrastructure solutions to thousands of satisfied customers in UAE. We believe that with a strong partner like Alpha Data, Nutanix will be able to help enterprises in the country embark on their hybrid cloud journey."
Amar Singh, director – Sales at Alpha Data, said, "The market today is changing from the earlier model of traditional datacenters to new, innovative and dynamic cloud models that are accelerating digital transformation. Nutanix as a company is playing a big role in this transition. As a world leader in enterprise cloud computing, Nutanix is aiming to be the operating system for the cloud. This partnership is very valuable for Alpha Data as the vendor's technology helps fills a gap in our solutions portfolio and complements our existing technology vendor partners. We believe we are now strategically positioned to empower a hybrid cloud enabled workforce and drive the concept of a digital workspace supported by Nutanix technology."