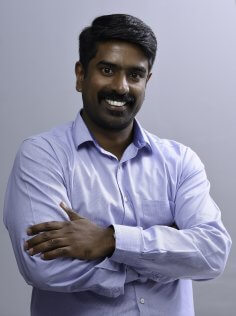 MMD, the brand license partner for Philips displays and AOC monitors, has partnered together with Riyadh-based distributor, New Solutions Trading to deliver both Philips and AOC brand of monitors across the Kingdom.
According to the statement released, New Solutions Trading is one of the fastest growing distribution companies in KSA with nationwide network of strong channel partners. The distributor works with several global vendors and distributes wide variety of brands including Kaspersky, ESET, D-Link and Datazone among others.
"Saudi Arabia is a key market for us and in the past few years we have been getting a lot of positive traction from the market. Therefore, it was important for us to align with a local partner that can give us boost in covering the market better. After doing our due-diligence, we zeroed in on New Solutions Trading, as they have the right experience, expertise, infrastructure, and technical capabilities that are crucial for our business," said Girish Pillai, sales manager, Philips and AOC monitors.
He added, "Our comprehensive range of monitors and displays combines state-of-the-art technology with sleek designs to create an awesome array of products that can be used in business, home, or gaming. We believe this partnership will allow partners to benefit as well as also support us to access new business opportunities and enable us to grow our market share by double in Saudi Arabia by 2019."
New Solutions Trading general manager, Ali Al Abbad, said, "We are confident that with this partnership, we will not only strengthen our product portfolio but will also open up new business avenues for our channel partners. The Saudi market has big potential and with such wide array of products between the two brands, Philips and AOC, we are sure to corner a big market share for us in no time."
"Our major focus will be to capture the fast-growing gaming market for high-end machines powered with innovative technologies like G-Sync in Saudi Arabia. We will be engaging in different kind of activities to support both of these brands in the local market," Pillai added. "Participating in gaming events, placing and running special time bound promotions at retail counters such as Extra or Carrefour and taking an e-commerce route by tying-up with the likes of Souq.com. We look forward to working closely with our channel partners and share the opportunities with them."