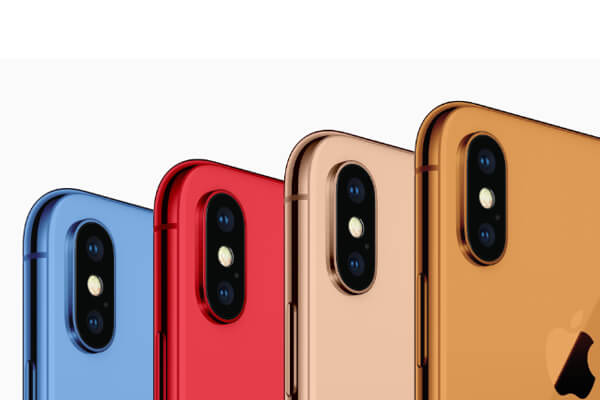 With just a couple months to go until the new iPhones are unveiled, Ming-Chi Kuo is providing some new details on the upcoming models.
While confirming the pricing of a $700 LCD low-end model and a $999 6.5-inch flagship, he also spills some details on the different versions that will release. For one, the 6.5-inch iPhone will be available in gold (a color that's available on the iPhone 8 but not the iPhone X). But it's the 6.1-inch model that's most interesting: According to Kuo, it will come in five colors: grey, white, blue, red and orange. The current iPhone 8 comes in just three colors: space grey, silver, and gold, so this would represent quite a change.
The new 6.1-inch iPhone will reportedly bring bright colors to the handset for the first time since the 5c introduced green, blue, yellow pink and white.
Plausible? Sure, why not? Apple introduced the "unapologetically plastic" iPhone 5c five years ago in green, blue, yellow, pink, and white to boost sales and visibility of the handset, so it wouldn't be a complete departure to do the same thing this year. Apple will likely position the 6.1-inch iPhone similarly to the iPhone 5c as both a new model and a cheaper alternative to the high-end phones, so a bunch of colors would help distinguish the lines. Plus, who doesn't want an orange iPhone?
Originally published on Macworld . Reprinted with permission from IDG.net. Story copyright 2023 International Data Group. All rights reserved.