StarLink has recently hosted its signature channel event – StarLink Partner Summit in Dubai.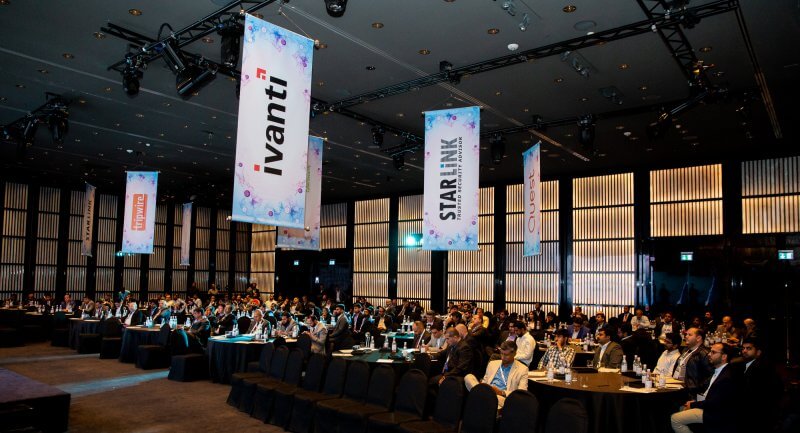 The event received an overwhelming response from 300 plus Channel Partners across the META region, making this one of the most sort after channel networking gathering in the UAE. StarLink's journey as a Trusted VAD is largely driven by the support and commitment from its esteemed reseller community and over the past decade, StarLink has fervently aligned and engaged with its partners to deliver more opportunities and to make them emerge as profitable players. With an agile team structure and diverse automated tools in place, StarLink ensures resellers end-to-end visibility and scalability with business operations.
Partners were treated to high level content from participating vendors – Quest, One Identity, Ivanti, Fidelis Cybersecurity, Tripwire, and Cofense Inc, and they had the opportunity to engage face to face with the technical experts at the exclusive 'Technology Hub' and get insights on the solutions that were showcased.  This was a unique and integral part of the evening.
At the event, StarLink also celebrated the joint achievements accomplished in 2018 as well as recognized partners for extending unprecedented support in different areas of business growth and expansion.  Furthermore, partners also got to witness the symbolic signing ceremony of two new technology alliances – Schneider Electric and Lenovo, both leaders in the Data Center domain.
"Undoubtedly our channel community has been key in building a strong and diverse presence for StarLink across the region and StarLink Partner Summit is a platform for us to reaffirm our trust and commitment and work towards mutual opportunities ahead of us," said Nidal Othman, managing director at StarLink. "The overwhelming response from our partners has elevated our relationship to a different level making us more responsible to further nurture and empower this partnership".
The VAD also announced a new initiative called 'StarLink Capital' was presented, to support partners with great potential in fulfilling larger projects. It noted that the facilities around this initiative is designed for growth and profitability of the partners alongside StarLink.