Apple has announced Apple TV+, a new video platform for storytellers featuring exclusive original shows, movies and documentaries.
The company debuted Apple TV+ at its recent keynote event held at the Steve Jobs Theater in California.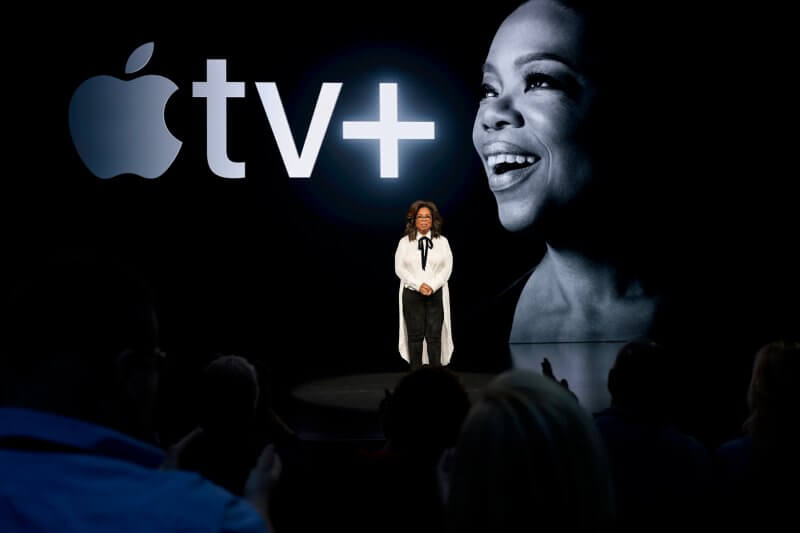 The new platform has been introduced as Apple's original video subscription service and will feature a brand new slate of programming from the world's most celebrated creative artists, including Oprah Winfrey, Steven Spielberg, Jennifer Aniston, Reese Witherspoon, Octavia Spencer, J.J. Abrams, Jason Momoa, M. Night Shyamalan, Jon M. Chu and more.
"We're honoured that the absolute best lineup of storytellers in the world — both in front of and behind the camera — are coming to Apple TV+," said Eddy Cue, Apple's senior vice president of Internet Software and Services. "We're thrilled to give viewers a sneak peek of Apple TV+ and cannot wait for them to tune in starting this fall. Apple TV+ will be home to some of the highest quality original storytelling that TV and movie lovers have seen yet."
Additionally, Apple debuted the all-new Apple TV app and Apple TV channels coming in May 2019. It will enable users to subscribe to individual streaming services, such as HBO Go or Starz, and watch shows or sports through the Apple TV Channels feature. When users subscribe to a channel, they are able to browse all shows made by that channel inside Apple's TV app, instead of in the service's individual app.
The all-new Apple TV app aims to bring together the different ways to discover and watch shows, movies, sports, news and more in one app across iPhone, iPad, Apple TV, Mac, smart TVs and streaming devices.