StarLink has announced their participation at GITEX 2020 and will be showcasing powerful technologies.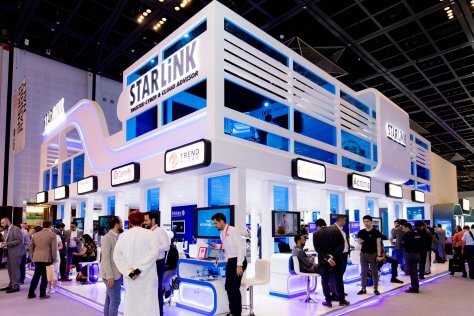 Amidst a global pandemic, StarLink continues in their unwavering leadership role, innovating with latest technologies, and connecting vendors with partners and customers in the Cybersecurity, Cloud and Data Centre domains. This GITEX, StarLink has selected cutting-edge technologies namely Palo Alto Networks, Citrix, BeyondTrust, SailPoint, Nutanix, Infoblox, FireEye, Riverbed, Imperva, Forescout, Cloudera, Cofense, ThreatQ, Pulse Secure, FireMon, Getvisibility, LinkShadow, SecureLink and Tripwire – that are going to be essential for enterprises as they adapt to the new-normal.
Located at Hall 2 entrance in the Enterprise and Security Arena, Dubai World Trade Centre, StarLink and their participating vendor teams will be engaging and networking, both virtually and face-to-face, with channel partners and end-customers to share business and technical insights on their solutions offering and industry best practices.
"This year has been exceptional – full of learnings and new experiences. With a 'new norm' being introduced, innovative ways of doing things has become inevitable. This has unlocked huge potential in the areas of digitization, cloud, AI and applications and we are excited about the opportunities presented by these changes.  In line with our theme and strategy for FY'21 "StarLink Connect", we have invested in giving vendors, partners and end-users more ways to connect with experts from around the globe virtually, and face-to-face at our stand this GITEX. Every GITEX, StarLink raises the bar and this year will be no different", commented Nidal Othman, co-founder & managing director, StarLink.
Mahmoud Nimer, co-founder and general manager, StarLink said, "We are very privileged to be in a country where the Government demonstrates visionary leadership. StarLink is committed to supporting such great vision as we work together with our different stakeholders to accelerate the growth of the economy. We are indeed proud to be part of 'the only global tech show live, – in-person' and look forward to welcoming our channel partners, end-customers and vendors at GITEX."
Zaidoun Arbad, chief operating officer, StarLink said that "Whilst we celebrate 10 years of our participation at GITEX, you will experience our "StarLink Connect" strategy in action. Over the past 16 years we have reshaped the distribution landscape with our unique business model, Go-To-Market strategy, and distinctive initiatives. We have now made the bold move to leverage from the data gathered over these years and invested in Business Intelligence which is made available to our vendors, partners, and end-users. We strongly believe that this will cement our Advisory Leadership role, significantly enhancing ROI for our customers and overall satisfaction."