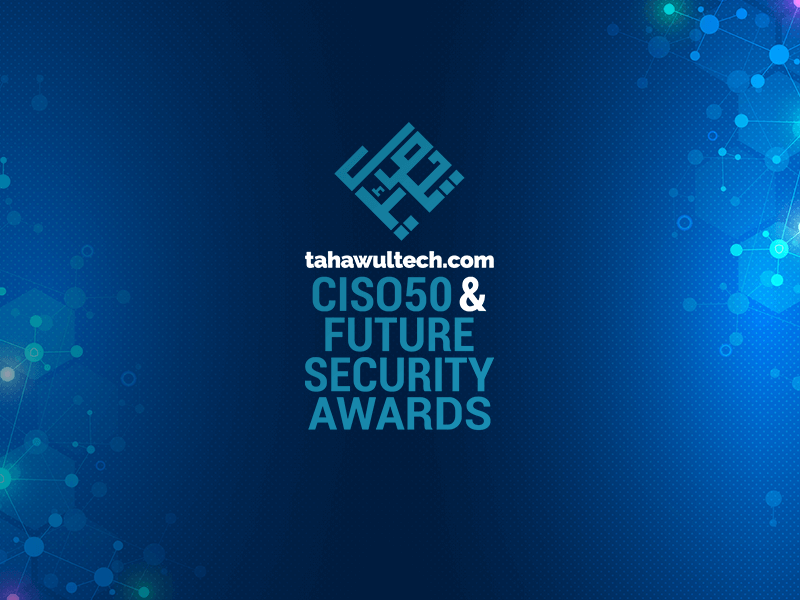 As the world continues to navigate the challenges and changes brought about by the ongoing COVID-19 pandemic, many organsations are realising the need to accelerate their digital journeys. 
Over the last few months, businesses across multiple industries have fast-tracked their adoption of digital solutions. While this has presented numerous benefits for these organisations, it has also given threat actors the opportunity to exploit new vulnerabilities within IT systems. 
If it wasn't clear before, it is becoming more apparent now more than ever that security is a key priority for businesses no matter their size, industry or where they are located. 
It is also becoming more evident that the role of security leaders – whether it be the enterprise CISOs and IT security teams or security vendors – are becoming more integral in enabling organisations to continue to thrive, while staying resilient in the current landscape. 
To recognise the excellent leadership that CISOs and IT security innovators have demonstrated over the past year, TahawulTech.com and Security Advisor ME hosted the CISO 50 and Future Security Awards. 
The virtual awards ceremony celebrated individuals, businesses, and vendors that have successfully navigated today's challenges and thrived through digital technologies and delivered ground-breaking value through innovative application of security technologies.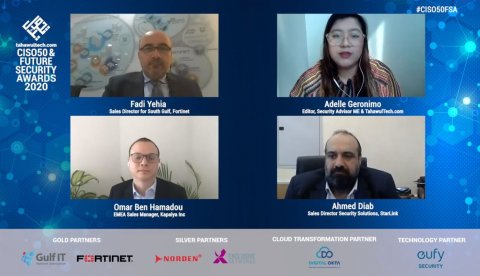 The Awards welcomed organisations from across the Middle East. It acclaimed the best security minds and projects in the region whose technologies, products or solutions are deemed to have a great potential in meeting the needs of today's new business normal. 
The CISO50 and Future Security Awards 2020 also featured a thought-provoking panel discussion on the topic, "Navigating the cybersecurity challenges of the new normal," which spotlighted top insights from Fadi Yehia, Sales Director for South Gulf, Fortinet; Omar Ben Hamadou, EMEA Sales Manager, Kapalya Inc.; and Ahmed Diab, Sales Director – Security Solutions, StarLink. 
You can watch the full awards ceremony and panel discussion here:

Here's the full list of CISO 50 and Future Security Awards winners:
| | |
| --- | --- |
| Abdul Rahman Hamdi Shelleh | Al Dhafrah Region Municipality |
| Abdulla Bader Al Sayari | Department of Health – Abu Dhabi |
| Ahmed Al Ketbi | DEWA |
| Ahmed Al Mutiri | NWC – The National Water Company |
| Ahmed Hasan Al Lawati | Ooredoo |
| Ali Juma Alajmi | Ministry of Health and Prevention |
| Aliasgar Bohari | Zulekha Hospital |
| Anoop Kumar | Al Nisr Publishing |
| Arif Irfani | Sharjah Islamic Bank |
| Ashish Khanna | Dubai Health Authority |
| Ayman AlShafai | |
| Bilal Ahmed Chaudhry | Emirates Float Glass LLC |
| Choudhary Muhammad Zia Ur Rehman | National Media Council |
| Dileep Raj Abdul Razack | Department of Municipalities and Transport (DMT) |
| Dr. Erdal Ozkaya | Standard Chartered Bank |
| Ebrahim Kamalzadeh | Alnaboodah Automobiles |
| Eid Al Beer | Ministry of Interior |
| Eng.Khalfan Matar Al Hassani | ADMCC |
| Fatema Ahmed Almalki | RAK EGA |
| George Eapen | Petrofac |
| Irshad Mohammed | VPS Healthcare |
| Ismail Jani | Engineering Office |
| Jamil Rashdi | Wasl Asset Management |
| Jayesh Nandanan | Mediclinic Middle East |
| Jean-Michel Briffaut | Serco |
| Jeevan Badigari | Majid Al Futtaim Ventures |
| Khalid al Faheid | Ministry of Environment,Water and Agriculture – KSA |
| Kiran Awad | Export Trading Group |
| Manan Shah | Black Wit Cyber Solutions |
| Mario Foster | Al Naboodah Group Enterprises |
| Mazen Al Ahmadi | STC |
| Mohamed Alajmani | sharjah customs |
| Mohammed Darwish Azad | Emirates NBD |
| Mohammed S. Dhawi | Ministry of Finance – KSA |
| Muhammad Irfan Khan | Tiger Group of Companies |
| Munther Binamro | Abu Dhabi Quality and Conformity council |
| Mustansir Aziz | Gulf Diagnostic Center Hospital |
| Nithin Geo Thomas | Amity Education |
| Prince Rana | Al Fardan Group |
| Ramachandra Ullur | Jotun UAE LTD LLC |
| Ravikumar Yogi | Abu Dhabi Department of Finance |
| Rotimi Akinyele | Ras Al Khaimah Economic Zone – Government of Ras Al Khaimah |
| Saghir Ahmad | SBM |
| Saju Plassseril Vasu | Dubai National Isnurance |
| Shabbir Nalwala | ISYX Technologies LLC (Sands International Group) |
| Shafik Riad Hasna | Ministry OF Economy |
| Shah E Room Khan | Emirates College of Technology |
| Somnath Sarkar | Mashreq Bank PJSC |
| Srinivas Mathala | OSN |
| Varun Vij | Serco |
| Venu Sriraj | UAE Exchange |
| Vivek Gupta | GEMS Education |
| Yaser al yousef | Ministry of Justice – KSA |
| Yousuf Marhoon | Dubai Air Navigation Services |
| Nagrajan M | Mashreq Bank |
| | |
| --- | --- |
| Best Cloud Security Vendor | Gajshield |
| Best Endpoint Security Vendor | Cybereason |
| Best Internet of Things Security Vendor | Hikvision |
| Best Network Security Vendor | Fortinet |
| Best Surveillance Systems Vendor | Norden Communication Middle East FZE |
| Best Privileged Access Management Vendor | BeyondTrust |
| Best 5G Security Vendor | A10 Networks |
| Best Cybersecurity Distributor | Gulf IT Distribution |
| Best Cybersecurity Training Provider | SANS Institute |
| Best Disaster Recovery Solutions Provider | Raqmiyat |
| Best Enterprise Email Security Solution | Barracuda Networks |
| Best Security VAD | Exclusive Networks |
| Best Data Protection Vendor | Veeam Software |
| Network Detection & Response Vendor | Vectra |
| Best Cybersecurity System Vendor | Sophos |
| Best SMB Endpoint security Vendor | ESET Middle East |
| Best Email Security Vendor | Mimecast |
| IT Cost Optimization Provider | EMT Distribution |
| Innovative Security Product | Eufy |
| Security Transformation Catalyst Award | Fortinet |
| Specialist Cybersecurity VAD | Spectrami |
| Best Security IAM Intergration Software | Ping Identity |