Regional value-added distributor StarLink has signed a distribution partnership with Schneider Electric for the Arabian Gulf.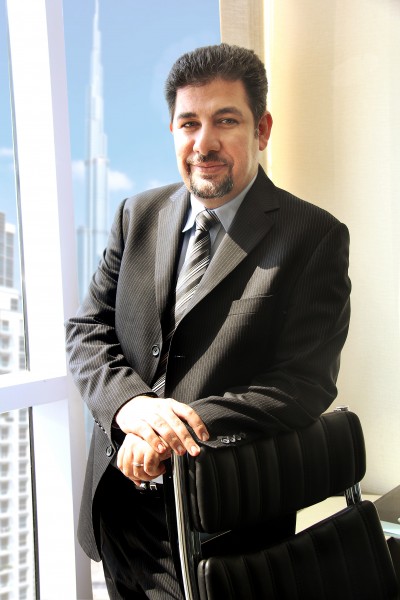 Schneider Electric has over 1,000 partners in 64 countries worldwide that are leveraging mobility, cloud, sensing, analytics and cybersecurity solutions running on the Schneider Electric EcoStruxure architecture to reshape industries, transform cities, and enrich lives.  Integrating OT and IT allows safer, and more reliable, energy efficient, sustainable, and connected organisations, smart cities, and countries.
The EcoStruxure for Data Centre solutions protect and optimise data centre and networks for cloud and big data architectures.
With the Data Centre Infrastructure Management software (DCIM), customers can collect and analyse data, and control power and processes system-wide or on individual devices.  Schneider Electric offers a complete portfolio of services to assess, plan, design, build and operate a data centre.
Dalia El Hendy, vice president, Secure Power Division, Schneider Electric, said, "Schneider Electric Secure Power division is excited to run the first True VAD partnership in the Gulf region. Adding StarLink to our Channel family aligns with our company's vision for 2019 and for the years to come. Great success depends on building the right team & selecting the right partner at the right time. Witnessing the industry transformation towards digitisation, Schneider Electric is pioneering and developing the EcoStruxure which is the company's IoT-enabled, plug-and-play, open, interoperable architecture and platform for homes, buildings, data centres, infrastructure and every Industry. Aligning with the market trends; we absolutely rely on diversifying our channel and partnering with VADs like StarLink is one of the key channel alliances to implement the right focus."
Under this sign off, StarLink will represent Schneider Electric in the assigned regions –  Bahrain, Kuwait, Oman, Qatar, and the UAE. StarLink, through its skilled expert teams and wide partner network, will promote and sell the brand with aggressive demand generation and awareness programs, as well as on-the-ground sales and technical support.
Nidal Othman, managing director, StarLink, said, "Schneider Electric's technology will greatly complement the StarLink Cloud and data centre portfolio that will solve specific market challenges, enabling customers to scale and accelerate their digital transformation.  We are looking forward to bringing to this region a comprehensive data centre infrastructure, irrespective of business type and industry that can cater to the data centre challenges in our enormously connected world.
"This is a strategic alliance and we will work closely to build their market share and achieve our joint business goals," Othman added.
Furthermore, Ahmed Diab, sales director, StarLink, highlighted that with the Schneider Electric partnership, the VAD will now be equipped with a complete data centre offering. "We can cater to the increasing demands for best-of-breed technologies and assist organisations run their business seamlessly. This partnership represents our commitment to build the best solutions – from physical infrastructure to application and software integration level."