As we enter the first quarter of what is expected to be an eventful year, we bring you our pick of the top channel personalities who are making a difference to the  partner landscape and model of doing business. A Tahawultech exclusive:
Amr El Kessi, Regional Channel Manager – ME at Commvault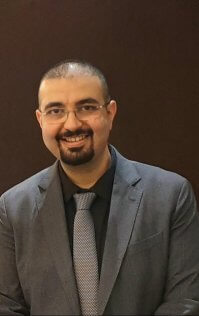 Amr El Kessi has been in the IT industry for the past 14 years and is focused on developing the channel landscape for different IT vendors he has worked with, such as HPE, Fujitsu, Dell EMC and Pure Storage. He is currently with Commvault covering the Middle East, managing the channel landscape as well as the distribution and alliances business.
In his opinion, the last two years were challenging due to the pandemic and customers wanted to adopt new smarter approaches to cope with the challenges. "For example, adopting cloud and making sure critical data is always secured from attacks like ransomware," he points out.
Commvault has focused on enabling data security within the platform, helping customers have the right plan and strategy against ransomware attacks starting from risk assessment, moving to protection, monitoring, fast response and restore. "The channel landscape has always been a great source and success for major IT vendors and Commvault has articulated the value we can bring to our channel partners, which can support their customers in their current transformational journey," he adds.
Guy March, Senior Director – EMEA Channels at Tenable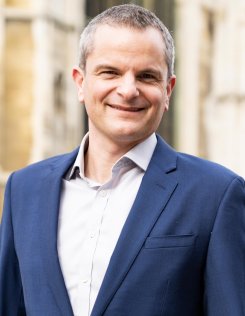 Guy has over 20 years of experience in cyber security and running teams across EMEA. He joined Tenable in 2020, having previously worked at Symantec, and part of his role is to continuously develop and implement our strategic plan that helps drive incremental channel-led business, leveraging and growing strategic channel partnerships across EMEA.
"At Tenable, we're committed to collaborating with leading security technology resellers, MSSPs, distributors and ecosystem partners worldwide," he says. "Together, we help organisations of all sizes manage, measure and reduce their cyber risk. Our Tenable certification program offers tailored training, based on the partner's role and core expertise. Our curriculum targets sales and technical staff with the training required for success in every step of the customer lifecycle to establish a new standard for expertise in helping organisations address the challenges they face," he adds.
Haig Colter, Director Alliance at ThreatQuotient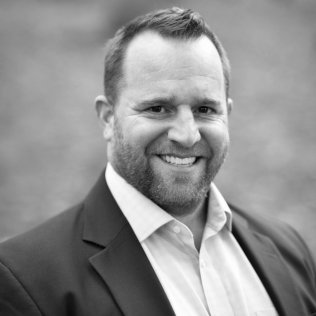 Haig Colter has more than 18 years of product, sales and business development experience in the cybersecurity industry. As Director of Alliances for ThreatQuotient, Haig manages the company's entire alliance ecosystem, bringing together the industry's best technology and reseller partners from around the world. Haig's partnership expertise is rooted in technical experience gained through roles as a senior network engineer early in his career – a foundation that enabled him to advance into directing business development for multiple large players in the security space.
"Our plans with the channel are to provide more self-service tools to help partners understand our solutions and have more resources available to them to help them be more successful," he said. "To that end, we are launching a Partner Relationship Management tool in 2022 that will help our partners get the information they need. Historically, our partners have had to request the channel team at ThreatQuotient for training, collateral, and other materials. Our goal is to leverage the PRM tool to help facilitate the sharing of training and selling materials."
With respect to trends, he points out that "we are seeing more requests to bundle our ThreatQ platform with some partner technologies to give our customers both a platform for data-driven security operations as well as complimentary cyber threat intelligence from commercial providers. Additionally, we continue to see requests for quotes for both single and multi-year purchases as companies evaluate how to best acquire technologies for the term they plan to use them."
John Bryceland, VP Partner Alliances & Channels –  Asia Pacific, Japan, Middle East & Africa at IFS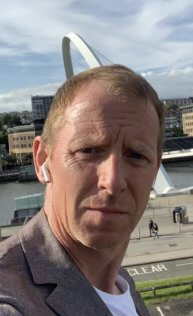 John Bryceland is the Regional Vice-President of IFS's Partners, Channels, and Alliances business in APJ, ME&A. In this role, John is based in Dubai and is responsible for growing IFS's presence across the region, particularly the Middle East, as a hyper-growth market. This involves building a solid customer base, expanding its network of quality partners, and ensuring IFS deliver on its "Moments of Service" to both customers and Partners and focuses on providing customer value.
"In 2021, IFS saw incredible growth across the business, delivering +22% Software Revenue, +30% reoccurring revenues, +105% Cloud revenue, and +76% in our Service Management business unit. This was against a tough Covid headwind. We are immensely proud. April 2021 also saw the rebrand of IFS. We launched this in many prominent locations across the globe and across the Burj Khalifa in Dubai. We also launched IFS Cloud and continued our acquisition strategy with the Axios joining IFS, rebranding as IFS Assyst. This will add immense value to our customers and Partners through 2022 and beyond. We also acquired Cutomervile, driving outcomes of our customers' customers to enable them to deliver on their Moments of Service," he says.
In his opinion, 2022 will see IFS continue to build on its Sustainability strategy launched in 2021 to be carbon neutral by 2025 with a positive contribution to society and environment across the Middle East and the globe.
Laurent Delattre, EMEA Sales Vice President at SolarWinds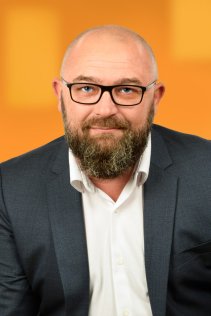 Laurent Delattre serves Europe, the Middle East and Africa regions. He is focused on strengthening the company's commitment to its customers, distributors, resellers, and managed service providers, as well as driving business development, fostering strategic partnerships and overseeing the EMEA sales teams.
"Channel partners are integral to the overall success of SolarWinds in delivering an excellent customer experience," he says. "We work closely with leading technology distributors, resellers, global system integrators, and MSPs to build momentum, develop collaborative business relationships, and grow our business together in the Middle East," he adds.
In his opinion, growing the channel business, empowering partners, and providing enhanced support to them to meet customers' growing needs for solutions that help solve today's complex IT operations management challenges is key to ensuring customers' continued success.
Maya Zakhour, Channel Director for NetApp in the Middle East and Africa, Italy and Spain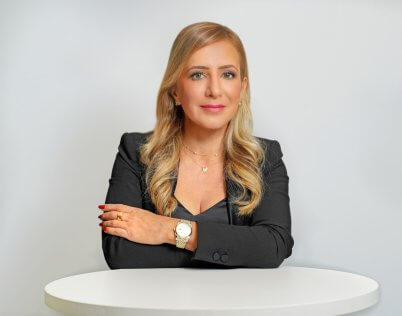 As channel director for NetApp in the Middle East and Africa, Italy and Spain, Maya's responsibility is to not only grow channel coverage across her territory, but to also build a strong partner ecosystem and leads teams' efforts in applying partner and pathways strategies. "My focus is to also develop the company's services business through partners as well as oversee the commercial and velocity business. The last year has been especially rewarding as in challenging and dynamic markets like MEA, Italy and Spain and where cloud business is booming, I played a pivotal role in driving a transformational strategy with our existing partners to adopt the journey to the cloud in a smooth and quick way," she says.
"At NetApp, we are committed to help our customer with their data and digitization strategies in a First Digital world, and for that we are collaborating with our Alliances and still pursuing to hire more specialist partners that will contribute to building stronger data fabric strategies for our customers," she adds.
Sakkeer Hussain, Director – Sales & Marketing, D-Link Middle East & Africa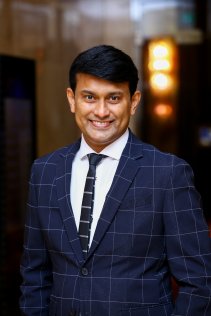 Sakkeer joined D-Link as channel manager way back in 2008. In his words, "my journey with the company has been full of amazing experiences, learnings and engagements with some incredible leaders from the regional ICT space."
As Director of Sales and Marketing at D-Link Middle East and Africa, Sakkeer heads the region's growth and marketing initiatives to grow the brand visibility as well as ensure that the annual target is met for D-Link's product portfolio with Y-o-Y sales growth.
Over the years, he has designed and implemented successful business models, partner programs and campaigns for distribution, channel and retail partners across the Middle East region.
"The biggest learning from 2021 is that we need to have robust communication solutions to support the increasing hybrid work environment," he notes. "Companies must continue to offer flexible work models to attract top talent. And technologies that facilitate and enable these models will be in high demand. Channel partners must understand these changing business requirements and build their skills in the latest developments within Wi-Fi, cloud, IoT and cybersecurity solutions," he adds.
Steve Lewarne, Vice President – Channel & Programs at AVEVA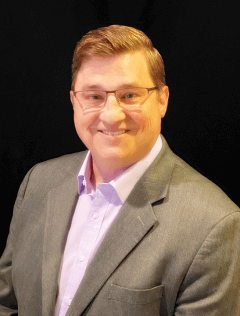 Steve has been with AVEVA for over 25 years and has led its global channel business and partner programs for distributors, specialist solution providers and systems integrators.
The highpoints of his career are centered around digital transformation, as AVEVA is a pioneer in this space. "AVEVA has enabled industrial customers to leverage information technology to address operational challenges and achieve levels of productivity that were thought to be impossible before. We are supporting customers on their sustainability journey by enabling minimal waste and consumption of natural resources through cutting-edge digital solutions," he says.  
"Despite a challenging year globally, AVEVA's partner network has grown. Our partners rely on our solutions to help customers transform and become operationally agile. AVEVA technologies support remote working, collaboration, advanced analytics, and other trends, empowering customers to thrive in a digital and cloud first environment," he adds.
According to Steve, a key trend in 2022 will be the shift to flexible commercial models that allow partners and customers to dynamically reallocate investments in AVEVA software as per their requirements. "Subscription-based AVEVA Operations Control delivered through AVEVA Flex allows partners to access the complete suite of software lifecycle tools for connecting, visualising and analysing resources."
Tarek Kuzbari, Regional Director Middle East and Turkey, at Cybereason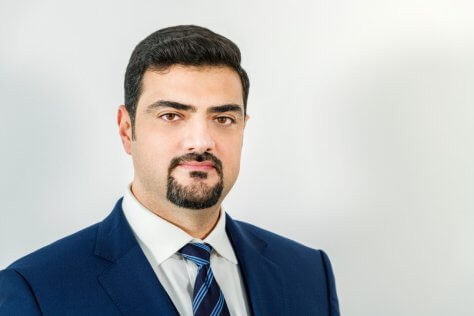 Tarek has over 18 years of experience in the Technology Media and Telecommunications (TMT) industry as well as an extensive background in marketing, sales, channel management and business development.
During his career, he held several leadership positions in different companies and countries with regional and global responsibilities, with vendors such as Bitdefender (Romania), Group-IB (Singapore), SABA Software (USA) and Kaspersky Lab (Russia), which helped build considerable global market experience, focusing on Vendor's international expansion and operations turn around and leading them to market leadership position. He is currently leading Cybereason in the Middle East and Turkey, expanding the brand presence and achieving market penetration and growth.
Tarek has also been recognised as the top "30 under 30" by Gulf Business; "The top 25 most powerful executives in the Middle East" by Arabian Computer News (ACN); and "Top executive in the security industry in the Middle East" by Network Middle East.
At Cybereason, he has focused on building operations from scratch across the Middle East and Turkey, that included the go-to-market strategy and execution, recruiting of A star players, and building key accounts and references in the region. "As a result, we have built our in-country cloud in the region to be a leading unified endpoint security vendor who delivers cloud native solution approved by local authorities," he says.
"During the last 12 months, we managed to double our distribution partners, triple our GSI and SI Partners and have grown massively with our MSSP partners," he adds.