We're completing the first quarter of 2022, and as businesses pick up pace post the pandemic-induced slack, we've decided it's time to acknowledge the change makers in the marketing world-the ones who keep the business momentum going against all odds. So here's our pick of the top marketeers to watch out for this year. A Tahawultech exclusive.
Céline Gajnik, Global Marketing Director at ThreatQuotient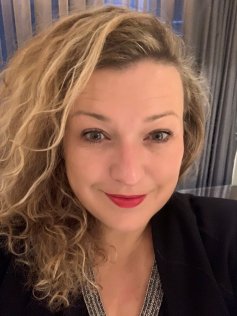 As the Global Marketing Director for ThreatQuotient, Celine is responsible for handling the company's marketing affairs around the world, lead, and work with a team of marketing specialists in developing and executing strategies in the different areas in which ThreatQuotient operates. "To the surprise of many, I didn't start out in marketing, I landed my first role in marketing when I was 22 years old and prior that time I was working in a sports shop," she says.
"We cannot be everywhere and the digital presence is such an important component to our marketing strategy today, but we need to re-evaluate the best way to market our solutions and continue to strengthen our account-based marketing approach in alignment with a more traditional approach," she adds.
"Finding the right balance between what we had and getting back to meet people is one of our key goals to leverage ThreatQuotient in our key markets which are TIP, SOAR and XDR. We feel this need around several services at ThreatQuotient and also with our customers and partners," Celine points out.
 Dolly Solanki, Head of Marketing, Emerging Markets at CyberRes-A Micro Focus Line of Business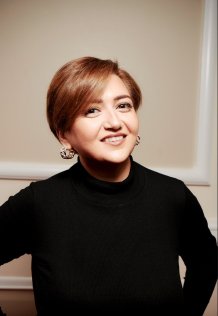 Dolly has been a marketing professional since 2007-that's almost 15 years, with over 7 years at Micro Focus.  She describes herself as someone who plays by the book, but also plays by the ear when needed. "It's not only required to be innovative in my role, but also allows me to unleash the creative thinking, it's what I enjoy the most about my role," she says.
Dolly heads marketing for emerging markets for CyberRes – A Micro Focus Line of Business.
In her words: "Creating resilient marketing strategies in that past couple of years has been both, vital as well as game changing. Vital for obvious reasons, and game changing because it brought a shift in perspective. An overnight change from F2F to virtual scenarios was not just the need of the hour but it also opened up a lot of untapped opportunities. But just like every successful strategy, it needs to be blending in the marketing mix that also incorporates other flavors such as media, physical events, tele marketing, digital marketing etc."
Leandra Meintjes, Head of Marketing at Proven Arabia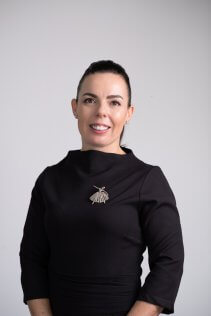 As Head of Marketing at Proven Arabia, Leandra leads a creative global team across six countries, offering marketing solutions to the company's internal group of companies and external clients. For her, the key learnings of the past two years were to accept that nothing is for certain and that one has to be ready to face any challenge. In fact, "the past year has shown that businesses have come back even stronger post-COVID," she points out.
"We live and work in a digital world, even more now than before. Access to marketing tech tools has become easier and more accessible, allowing us to offer new and innovative ways to attract and retain clients. The shift to a virtually limitless virtual world is drawing near. However, the need for real-life interaction is genuine. We now have the opportunity to push the boundaries online and offline, and nothing is impossible," she adds.
Lena Halbourian, Senior Head of Marketing SEEMEA at Commvault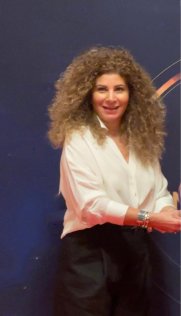 A passionate marketer, Lena began her career in 2004 when she moved to the UAE. She is currently the Senior Head of Marketing SEEMEA @Commvault. Her track record includes major multinationals such as HP, IBM and Citrix.
In her opinion, the pandemic changed everything for everyone around the world. "We noticed how vulnerable we are as humans and how much we took for granted, we had to reassess our priorities and adjust to the new normal."
Lena says that from a business perspective, her company had to "revisit its strategy and approach by reshuffling plans by relying heavily on digital and virtual platforms to ensure we stay connected with our customers and partners by keeping the momentum going and ensuring we have minimal disruption to business."
Tushar Chawla, Group Business Manager – Marketing and Renewals at Westcon-Comstor Middle East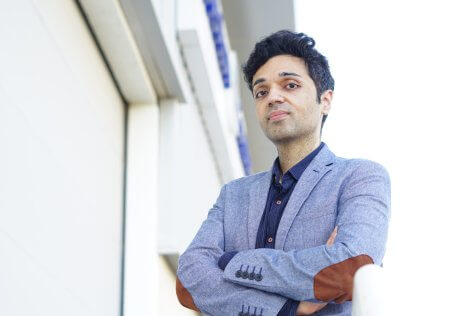 Tushar heads Marketing and Renewals for Westcon-Comstor for the Middle East region. He looks after developing the overall local marketing strategy and running initiatives that drive growth for the company and its channel partners.
One of the key highlights of his career has been the successful development and rollout of the company's Marketing as a Service (MaaS) program in the Middle East region. "We were one of the first Value Added Distributors to launch MaaS that is aimed at helping resellers generate new end user demand by leveraging the power of digital marketing. Another key highlight of my career has been winning Cisco's Global Marketing Velocity Award of the Year for 3 years in a row," he says.
Tushar strongly feels that that in order to successfully harness the power of digital marketing, companies will have to make continuous investments towards having the right data intelligence and digital capabilities. "Overall, I feel that these are interesting times for a marketeer to be alive," he adds.
Vildana Karalic-Avdić, Head of Marketing MENA at Infobip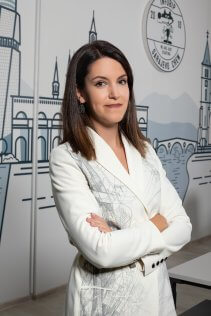 Vildana calls herself "a marketer in permanent beta." In her opinion, that's the only way to exist in the marketing eco-system – being ready to continuously learn and change as the technology and the world around us changes.
"As a head of marketing for MENA in Infobip, that operates remotely, the previous period has undoubtedly required a bit of innovation and resourcefulness. Our team boasts a variety of mindsets and diverse backgrounds and getting our ideas to come together seamlessly and effectively is one of our proudest accomplishments," she says.
"I have always been a great advocate of data-driven marketing strategies and approach. I think data will continue to take the lead in all marketing strategies. We are in a huge part identifying ways to create more effective communication that really resonates with customers, and this is the result of careful segmentation and profiling of our various audiences. This is imperative for becoming customer centric and providing the real value to the customer," she adds.