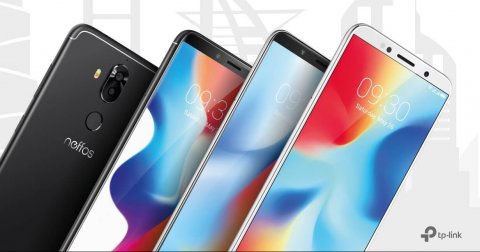 TP-Link has appointed Jumbo Electronics as a distributor for its smartphones Neffos in the UAE. TP-Link Neffos has penetrated in more than 20 countries globally and has recorded a tremendous sales growth of 300% last year, while the UAE market quadrupled, said the firm. The tax implications at the start of 2018 have borne a heavy impact on the overall market, but despite the market challenges, Neffos sales grew 400% in 2018.
The appointment of Jumbo Electronics as the distribution partner opens the way for expansion, increasing market share as well as further association with independent retailers in the UAE.  Jumbo Electronics is one of the leading distributors and retailer for IT and consumer electronics and will now foresee the dispersal of Neffos smartphones and accessories offline and online.
Lucas Jiang, general manager, TP-Link MEA, said, "Jumbo Electronics is a well-recognised brand and has presence spread across the Gulf region. Their dedicated specialised team focuses on independent retailer markets that will surely allow us to penetrate in the market. The strong distribution channel that Jumbo possesses will make it easier for us to increase its footprint in the smartphone industry."
Atul Joshi, head of Jumbo Distribution said, "Adding TP-LINK to our list of vendors will bring great value to our brand and business. As a leading regional distributor, we will ensure that TP-Link will benefit from the unlimited possibilities that we can offer through our long experience in the market and value-added services."
Through this partnership, the firm said it plans to expand its spread across the Middle East regions and fast-paced African markets. The brand is covering multiple channels through comprehensive marketing strategies to maximise its reach.