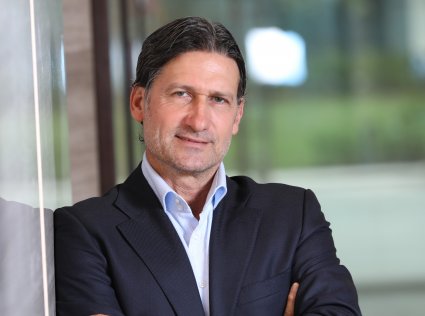 Hewlett Packard Enterprise Middle East vice president and managing director Dr. Fabio Fontana speaks about inspiring channel partners to come together towards a common goal of making people's lives better.
Digital transformation is at the forefront of most strategies and boardroom conversations. No longer is it an abstract concept that is indefinable but a definite driver for business success. Organisations truly understand that to thrive and sustain long-term operations, they cannot do without relying on digitisation.
A view that was echoed by Hewlett Packard Enterprise (HPE) at its first edition of Discover More conference in Dubai, UAE, where customers and partners had an opportunity to learn about the firm's vision for the future and how it aims to transform lives.
HPE's president and CEO Antonio Neri elaborated on the company's mission to drive innovation and get closer to its customers and partners.
He said, "It is exciting to be here to write the next chapter. We are committed to our purpose, which is to advance the way people live and work."
In an exclusive interview with TahawulTech.com, Dr. Fabio Fontana, vice president and managing director, HPE Middle East, adds to the objective and elaborates on the importance of culture and people to accelerate the company's success story.
According to Fontana, HPE's three big focuses for the region – enhancing customer satisfaction, unveiling the   HPE Digital Life Garage and driving innovation – are also important for channel partners.
"Aligning with our CEO's strategy, we are doubling down on our motto of 'customer first, customer last'," Fontana says. "At the end of the day, we want to help our customers serve their customers in more efficient ways."
Providing the right technology is only one aspect to achieving this goal. "We have to listen to our customers and see how we can help them to better attend to their clients. Another crucial element is our focus on culture. The region is extremely diverse, and we have to ensure that we understand the nuances and get the best out of our staff, partners and customers."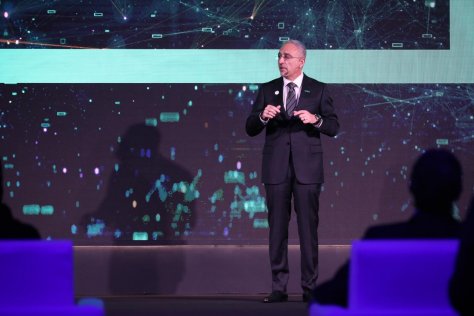 At the Discover More conference, HPE announced its innovation centres called the HPE Digital Life Garage, with the inaugural one scheduled to open in Dubai in October this year, before the annual GITEX Technology Week.
"We are excited about the HPE Digital Life Garage initiatives. Customers and partners can connect with the university and use the space for learning."
The HPE Digital Life Garage is aimed at driving innovations created jointly by partners and the vendor to offer customers true value and help realise ideas into realities.
"Partners and customers can use the space to test real use-cases and get educated locally."
Lorenzo Gonzales, global presales strategist and chief of digital innovation Middle East, HPE, says, "The HPE Digital Life Garage is a fundamental game changer, enabling co-innovation between partners and customers for fast track idea-to-production: this is paramount in the digital transformation age, where fast delivery and fluid requirements are the new normal and real outcomes result from multiple integrated contributions."
According to Fontana, channel partners have a genuine opportunity with the innovation centre. Based on the different levels of partnerships, partners can avail several advantages and capabilities from the HPE Digital Life Garage.
"They can have their customers come to the facility to test Proof of Value of a particular solution or technology. Proof of Value is the next step after Proof of Concept, where we showcase the true value-add of a solution to our end-users."
Partners also have the opportunity to use the HPE Digital Life Garage facility for training their customers or educating themselves in the latest technologies. It will also be connected to other innovation centres from across the globe or to HPE Labs to gather information and share knowledge.
"What's more," adds Fontana, "if partners create an innovative solution at the HPE Digital Life Garage, they also have the opportunity to export it outside of the UAE."
At the event, CEO Neri said, "Innovation is core to our DNA."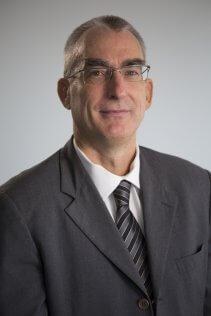 "Innovation is extremely important for us and that is what HPE Digital Life Garage is all about," adds Fontana.
From all the announcements made by the firm at the conference, the most important ones for the channel revolve around HPE Digital Life Garage, local investments that the company is doing in terms of education and contributing back to the society, HPE Circular Economy as well as HPE Memory-Driven Computing, according to Fontana.
Fontana explains, "HPE Circular Economy is a lifecycle approach where the firm drives more efficient use of energy and materials to manage customers' IT assets in a secure, complaint and environmentally responsible manner."
HPE Memory-Driven Computing stores data in RAM rather than in databases hosted on disks.
"The memory is at the centre of the computer rather than the CPU," he says. "As data is created at an exponential level, it is critical for organisations to have access to it whenever they need to."
Further to this, HPE has announced that it will invest a whopping $4 billion on developing edge computing. However, do regional partners understand how they can leverage the power of edge computing?
Fontana says, "It is a new paradigm. First, we had the mainframe, then client-server, which led to the Internet and that gradually propelled cloud technologies. As the volume of data grows, we need to have the power of edge – this could mean everything and anything."
He admits that while most partners do understand edge computing, it is still a process, which will not happen overnight
"This is why we have announced HPE Digital Life Garage, which will be an enabler for partners to understand what the edge is all about. We see it as a 'hypergate', like a window to the future."
For 2019 to be a winning year for the company in the region, it would have to achieve few objectives, Fontana says.
"The first milestone we are working towards is the successful launch of the HPE Digital Life Garage in October. Next, will be to continue investments for educating our customers and partners. Finally, begin the implementation of the Circular Economy in the region."
He reaffirms that these milestones will not be possible without the expertise of HPE's channel partners. He urges partners to come together and optimise the opportunities that the firm is creating.
"Partners should collaborate more between each other and share ideas to be successful. They need to invest together. Most importantly, our partners need to have one single goal and mission, which is to work together to make people's lives better," he says.