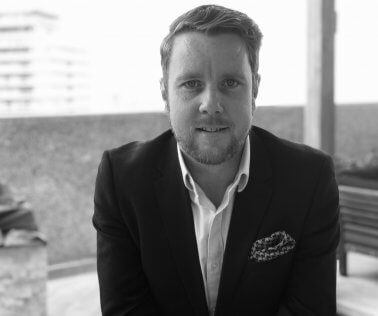 Increasing numbers of digital natives are reshaping retail and customer experience. Nick Walsh, Managing Director – MENA, Geometry discusses how the company is innovating to ensure that its offerings address today's retail demand in the region.
Can you give us an overview of Geometry's business in the region?
Geometry is the world's largest brand activation and creative commerce agency. Using technology, cultural insights and our deep understanding of human behaviour we communicate to audiences at the moments that matter to influence their decisions. We are unique in the industry because we combine emotionally and contextually relevant ideas that lead to commercially powerful business results. Our team of experts are based across several markets in the region, with the hub office here in Dubai.
What are the different offerings Geometry has for the retail sector? Which retail segments are you focusing on?
We are experts in understanding the path to purchase across all industry segments. Our proprietary global tools, most of which were developed here in Dubai by our Global Chief Innovation Officer Roy Armale, allow us to strategically uncover solutions following a process of "think together, craft alone". These prove especially effective across the diverse categories we focus on.
Can you share some insights into how the increasing number of digital natives reshape the retail industry and customer experiences?
Of course, over the years it has had its effect on the set up of bricks and mortar 'traditional' retail, but I believe that the region has always had its finger on the pulse when it comes to delivering unique offline, physical retail experiences. That said, the move into the omnichannel world (which isn't new) has shown how digital tech and physical retail can really deliver a unique and memorable customer experience when working together. Our role at Geometry is to focus on the entire shopper journey and path to purchase, be it online or offline and really pinpoint the moments that matter that we can influence shoppers and how. This is why creative commerce is more relevant than ever.
Are there any challenges operating in the Middle East region? How is Geometry addressing them?
In my experience here, I see Middle East as a region of opportunities and not challenges. The breadth and scale of this region is significant and each year, companies pay more and more attention. That said, with scale comes complexities. The expat culture and different nationalities that make up the region mean we have a lot more micro audiences than most markets. Fortunately, being one of five Geometry Global innovation hubs with a proprietary tool called The Experience Room, we can connect to offices around the world, to help uncover true insights into some of these audience sets and develop campaigns for our brands that are strategically sound for their target.
How have you innovated to ensure that your offerings are addressing the demands of today's retail sector?
As I mentioned before, we have a dedicated innovation team that are consistently looking at ways and tools to help Geometry and our clients deliver insight driven, scalable commercial solutions. We have developed a system of behavioural screens that are able to track how effective a piece of branded communication is in the physical retail world and what affect that piece of communication has on the purchasing behaviour of a shopper. But innovation isn't just through technology. It is also through the ideas we develop that are real solutions to client's problems and not just another brand campaign. With the rise of skepticism of paid adds through social and digital channels and influencer marketing reaching somewhat of a peak, brand experiences both online and offline are becoming more important than ever. We continue to drive the creative innovation agenda with our teams to really deliver tangible brand solutions for our clients.
What is your go-to-market strategy for the region?
We have an evolving ecosystem which our clients can plug into at any stage. From the Experience Room that helps develop campaigns, to testing communications and technology in our Geomart and Flagship store (based in our Dubai HQ) which acts as a test house for new tech and campaign creative, to then using the behavioural screens to feedback live data on the effectiveness of the campaign in the 'real world' to a post data assessment to help analyse and optimise the existing campaign, or future campaigns – this can then all be plugged back into the Experience Room.
How do you see the space you operate in evolve over the next two years?
As the line between online and offline retail continues to become more and more blurred, we need to continue to evolve the tools, data and systems to track how our clients can truly continue to influence their audience. We are in the business of reimagining commerce and this for us means developing those solutions that continue to help us to drive growth for our clients and delivering on our promise of creativity that converts.