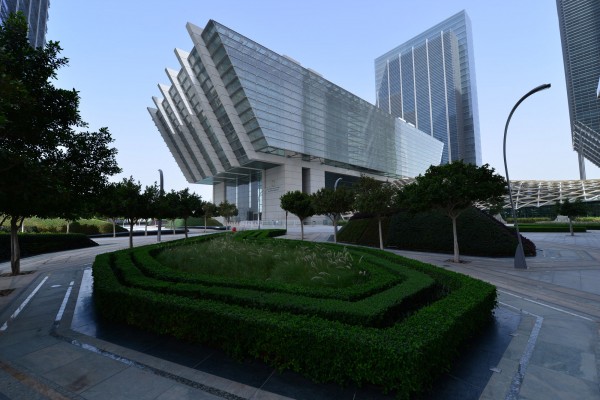 Abu Dhabi Securities Exchange (ADX) has signed a memorandum of understanding with the Society for Worldwide Interbank Financial Telecommunication (SWIFT) and seven global central securities depository (CSD) firms to collaborate on distributed ledger technology (DLT) implementation in post-trade operations and capital market transactions.
As a part of the MoU, SWIFT and the CSDs have defined the product requirements for an e-voting solution based on DLT that includes common standards (ISO 20022) and principles.
Today, securities processing, particularly in areas requiring multi-party contact, and involving cumbersome manual processes, carry inherent cost and risk.
The CSD working group on DLT will initially focus on digital assets with a goal to establish a framework for how these assets could be used in the post-trade space.
The framework will identify key definitions, classifications, services and post-trade service provider roles.
Findings from the use case on digital assets are expected to be published in Q2 of 2018.
Rashed Al Blooshi, CEO of ADX, said, "As the first market in the MENA region to enter into an agreement of this kind, this signing marks another significant achievement for ADX. The Exchange will open channels of constructive dialogue with various stakeholders to identify the common principals, standards and business rules needed for the successful implementation of DLT in post-trade operations, with the aim of enhancing the speed and security of capital market transactions."
Al Blooshi noted that the signing of the MoU is part of ADX's broader agenda to upgrade trading and listing systems, and enhance its advanced technical structure.
He highlighted the benefits that DLT implementation will bring to ADX, including more efficient clearing and settlement operations through the reduced requirement for human input, increased system flexibility and data integration, and reduced costs and time.
"ADX's launch of the 'Blockchain for e-Voting' in 2016 used in annual general meetings was in line with the Abu Dhabi Digital Government's directives to enhance the quality and speed of services through innovation and creativity, and underscored ADX's interest to actively participate in the field of digital solutions for stock markets," he said. "This technology provides real-time, credible and transparent information, and allows parties to access information for inspection and auditing purposes within a secure digital environment."