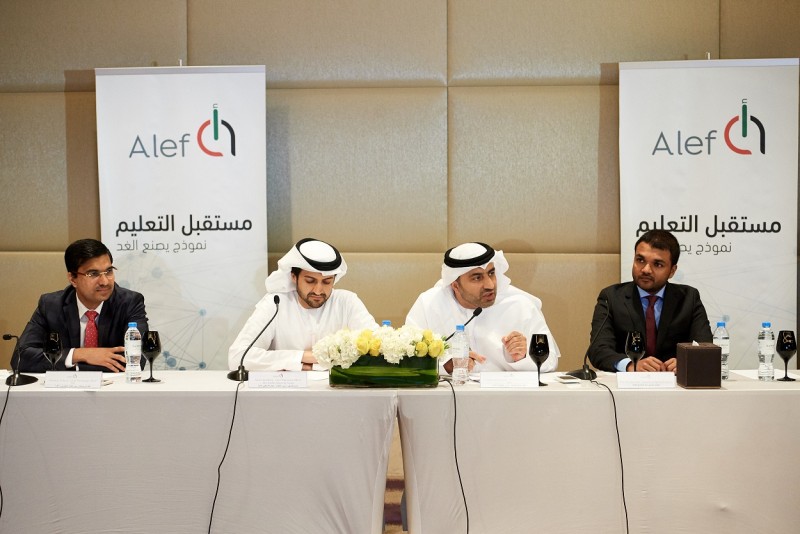 More than 240 grade six pupils at a Ministry of Education curriculum school in Abu Dhabi have begun this academic year by using an artificial intelligence and interactive multilingual learning system, developers Alef Education announced on Sunday.
The new learning model, Alef, uses technology to bridge communication between parents, students and teachers.
It aims to evolve the role of the teacher in the 21st century classroom, shifting the education process from the familiar teacher-centred model, to a learner-centred data-driven model.
The educational design uses concepts, such as thematic interdisciplinary learning, which encourages learning through experience and experiment. Its design adopts natural language processing, advanced data science, and technology-enhanced content, to deliver a system that engages students and encourages self-learning, with the aim of equipping them with the skills necessary to successfully navigate the world of the future, the company explained.
"Alef's launch is the start of a journey to bring about an overhaul of the status quo to usher in a new paradigm in education," said Dr Saleh Al Hashemi, Alef's CEO, at the product launch. "'Technology savvies and intelligent educators spent 36 months in hard work to develop the technology-enabled education solution powered by artificial intelligence."
Al Hashemi added the learning platform aims to help teachers focus on the needs of pupils more effectively.
"The role of the teacher is needed, however, it changes with this. This platform or this solution builds efficiencies in the classroom. The education sector feeds every part of industry and culture, and in a world where the image of the future changes so rapidly, education must be at the heart of our global technological journey."