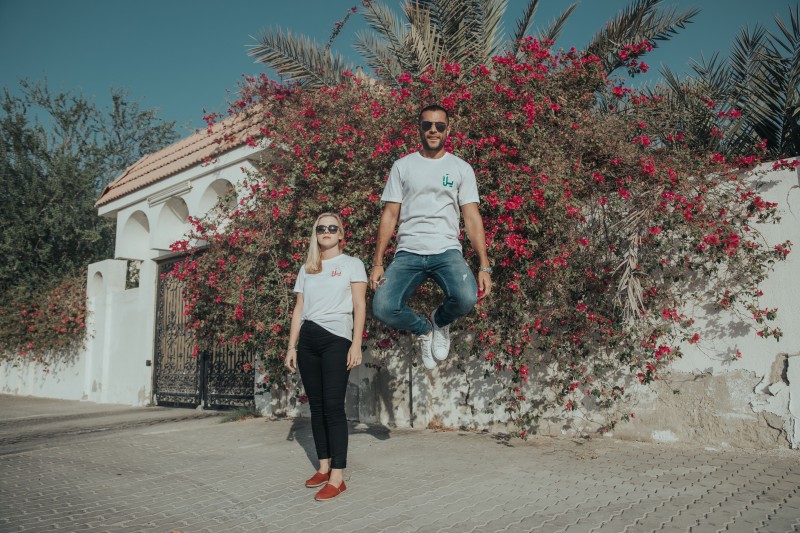 Careem, the regional ride-hailing app, has announced that it will be launching 'Dukkan Careem' – its new retail venture. Dukkan Careem, which is currently available in the UAE, will sell through its own website www.dukkancareem.com. The product line is 100 percent local. The company explains that this means locally sourced materials with culturally-inspired designs that are produced in cities that Careem operates in.
Dukkan Careem will also officially launch with a winter collection at creative festival Sole DXB on the 7th, 8th and 9th of December, with items readily available for purchase at the event.
"We are extremely proud to launch Dukkan Careem and are excited to bring the Careem brand, which people know and love, into tangible products and merchandise," said Mudassir Sheikha, CEO and co-founder, Careem. "Dukkan Careem is an initiative that will work closely with and support local creators in the region – it's a chance to really get to know our community and co-create."
Dukkan Careem is led by Zhila Shariat, head of retail at Careem. An MBA graduate from Columbia Business School, Zhila has a background in product management and business processes, working with some of the leading tech companies from her time in the States. She moved to the Middle East in early 2016, when she wanted to be closer to home and do something meaningful for the region.
"Careem's mission is to simplify and improve the lives of people in the region, and I am excited to be working on Dukkan Careem to help make this vision a reality," said Shariat. "We wanted something our customers, captains and colleagues could identify with and feel proud owning."
With the tagline 'Culturally-inspired designs by our region's boldest creators' – Dukkan's new collection, which will be showcased at Sole DXB, will consist of t-shirts, sweatshirts, sweatpants and sweatshirt dresses. It will also introduce children's t-shirts.
"We want to collaborate with photographers, designers and all types of creative artists in the region for future collections which will only keep getting bigger. We can't wait for what lies ahead," Shariat adds.
Already available on the website is the Summer "Yalla Collection" which has apparel made from cotton and polycotton material sourced from Pakistan with the sewing, embroidery and screen-printing done in the UAE. It features men and women's t-shirts, with both printed and embroidered designs.
Customers place an order on the website and select a delivery time that is convenient for them. The items are then delivered, as quickly as within the hour, by a Careem.
Dukkan Careem will also make appearances through pop-up shops at events and festivals and will soon be available in other markets Careem operates in.
Recently, DiDi Chuxing, a mobile transportation platform, has announced that it has made an investment in Careem.