Recognising the urgent need for organisations to maintain business continuity through the current global crisis, Cupola Teleservices, the Middle East's pioneer in outsourced contact center services has worked with Avaya, its trusted partner for advanced contact center and collaboration solutions, to further enhance its contact center capabilities.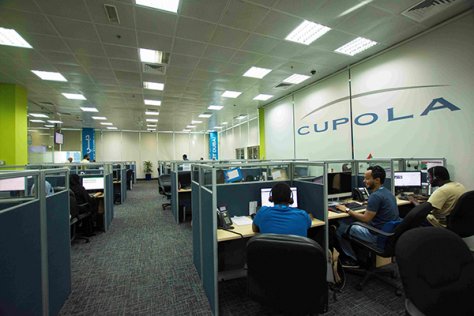 As the BPO partner to several multinational corporations across vital sectors including government, financial services, food and beverage, transportation and logistics, and education, Cupola's technology upgrade will ensure that the critical customer services these organisations rely on it to deliver will meet increased consumer demand.
"Because of social distancing, restrictions on movement, and general concerns in these challenging times, consumers are increasingly dependent on digital and telephonic support channels to get answers to their pressing queries. At this time when our outsourcing services are more vital than ever, we at Cupola want to assure our customers that we have made the necessary investments to safeguard the continuity of their services. We are also here to enable organisations that are struggling with the impact of the outbreak to offload their customer service workloads to us," said Sajjad Hamid, Group Head – Sales & Marketing, Cupola.
Cupola delivers its services from several contact centers located across the UAE. When government measures to curtail the spread of the virus called for reduced capacity at these sites, the company responded by partnering with Avaya to leverage its communications solutions empowering remote contact center capabilities to transition over 450 agents to work from home arrangements. This large-scale workforce migration was expertly facilitated by Avaya in a matter of days. "Thanks to the rapid speed of the rollout, made possible by Avaya, we are able to safeguard our employees by enabling them to stay safe and work from home without impacting the experience for our clients' customers who continue to receive a world-class support services," said Hamid.
As these agents continue to enjoy access to all operational functionalities including voice, email, chat, dashboards, CRMs, call recording, reports and quality monitoring systems, Cupola has been able to exceed service level objectives despite higher than normal call volumes.
Commending the speed and flexibility of support his organisation received from Avaya, Hamid said, "Our partnership with Avaya extends over 20 years old and we take immense pride in continuing to collaborate in areas related to people, process and technology to ultimately ensure that Cupola's numerous corporate clients spread across multiple geographies and industries are not impacted in receiving world-class support, despite unprecedented challenges."
Fadi Hani, Vice President – Middle East, Africa & Turkey, said, "The importance of business continuity for organisations like Cupola to our wider society cannot be understated. With its wide range of impressive clients, the smooth delivery of Cupola's services helps ensure that consumers are able to access the right information when they need it – essential at a time of reduced travel. We thank Cupola for their continued trust in our technologies, and stand ready to help however we can."