Galadari Brothers Group, one of UAE's largest conglomerates with interests across automotive, retail, publishing and hospitality has initiated a major digital transformation with Oracle.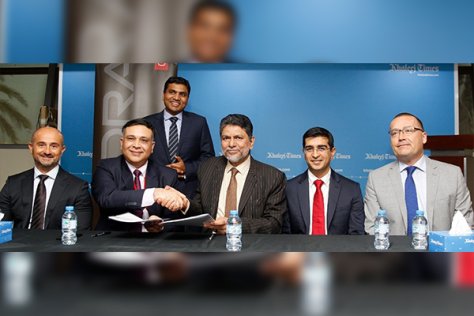 The company implemented Oracle Cloud Applications across all its group of companies.
According to the firm, the implementation will enable its businesses to deliver personalised services and drive better engagement.
The implementation of Oracle Customer Experience (CX) Cloud will commence with the group's automotive division, Galadari Automobiles, the sole distributor for the popular Mazda passenger cars in the UAE. In addition to helping drive strong customer engagement, Oracle CX Cloud will also help the Galadari Automobiles sales team refine its sales efforts with artificial intelligence-enabled applications and enhance productivity with voice-activated mobile interfaces.
"Galadari Brothers is home to more than 30 global brands across diverse industries and over the years, the group has built a reputation for delivering consistent value across all stakeholder groups", said Mohamed Yahya, Group CEO, Galadari Brothers Group. "With the explosive growth in connected devices, the dynamics of customer engagement have changed dramatically. The digital revolution has created immense opportunities for businesses to engage with customers at moments that truly matter".
Manish Bindra, Group CIO, Galadari Brothers Group added, "This trend is undoubtedly reflected in the passenger automobile segment in the UAE, where the customer has in most cases already decided the car they want to purchase before visiting the showroom. Personalised customer engagement is an imperative for us to create a distinct position for our automobile brands".
"Oracle Cloud Applications will help us better engage with our customers with brilliantly personalised campaigns, based on reliable customer data, across multiple channels. The data driven sales plans and contextual leads flowing from seamless marketing integration will help to accelerate sales and drive more revenue", said Axel Dreyer, CEO, Automotive Division, Galadari Brothers Group.
"Oracle CX Cloud will help the business build stronger customer relationships, close more deals and ultimately increase overall company performance", said Rahul Misra, vice president – Business Applications, Lower Gulf, Oracle.