Acknowledging the rapid advancement of Artificial Intelligence (AI) in recent years, Help AG is set to host its flagship Security Spotlight Forum in Dubai and Abu Dhabi on the 25th and 26th of June respectively under the theme 'AI and Machine Learning in Cyber Security'.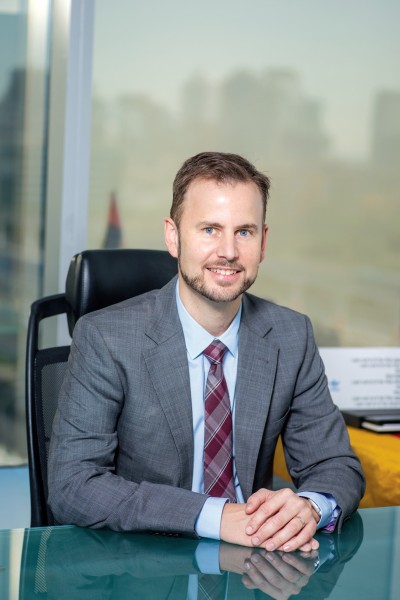 Help AG's vendor partners, Infoblox, F5 Networks, Fortinet, Symantec and Splunk, will deliver information-packed sessions giving attendees comprehensive insight into how they are powering their next-generation security platforms through the application of AI and Machine Learning.
"AI is no longer just in the realm of science fiction. Attackers have begun using it to aid malware creation, automate and scale their attacks, exploit social engineering, and enhance the detection evasion capabilities of their malicious code," explained Nicolai Solling, CTO, Help AG.
"Security is an arms race and organisations simply cannot afford to overlook AI's application to cyber defence. We understand this may appear to be a daunting challenge for in-house IT teams, so we invite IT professionals to attend our event for the chance to rapidly update themselves on the latest trends, threats and technologies in this revolutionary field of cyber security."
The event will feature an in-depth look into the practical implementations and use-cases of AI in cyber security by Mr. Solling and Dr. Aleksandar Valjarevic, Head of Solution Architecture, Help AG, followed by presentations by experts from each of the participating vendors on the following topics:
Infoblox: Both good and bad network flows start with a DNS request – machine learning powers the detection
F5 Networks: Securing multi-cloud infrastructure with machine learning and AI using F5 Advanced WAF
Fortinet: The platform is the product and it is powered by ML and AI
Symantec: AI and machine learning make threat detection smart – In network and on the endpoint
Splunk: Data speaks to you- machine learning makes you understand
"As we embark on digital transformation, your organisation will not operate IT, but IT will operate your organisation, making the requirement for cyber security capabilities greater than ever before," Mr Solling added. "If you are unsure of how to do this in the face of highly motivated cyber attackers, you need to work with organisations such as Help AG that have built their entire business around helping organisations always stay secure and a step ahead. There's no better opportunity for you to get an in-depth view of just how to leverage AI and ML to strengthen the security posture of your organisation than by attending our Security Spotlight Forum."
The events will be held at the Westin Dubai Mina Seyahi Beach Resort & Marina, Dubai and Jumeirah at Etihad Towers, Abu Dhabi.
Further details and agendas for both events are available at https://www.helpag.com/events/ and those interested in attending the sessions can contact Help AG to register.