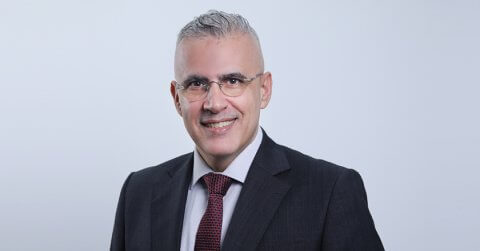 SANS Institute, the global leader in cybersecurity training and certifications, will be participating in GISEC 2023, at the Dubai World Trade Centre, from March 14 to 16. The company will demonstrate its entire product portfolio at the exhibition and educate organisations and professionals on how the right knowledge and training can overcome data breaches, malicious actors, insider threats, and emerging cyber risks.
"GISEC Global 2023 is a pivotal platform for SANS Institute to exhibit our offerings and capabilities to the cybersecurity industry in person, to visitors from around the globe", said Ned Baltagi, Managing Director, Middle East and Africa at SANS Institute. "Our participation aims to provide visitors with the latest industry trends and best practices, with cloud security being of paramount importance in digital environments. We offer specialised training courses to enable individuals and organisations to stay ahead of the constantly evolving cloud security landscape and equip them to safeguard their data and systems against cyber-attacks on the cloud".
SANS will be showcasing its suite of cybersecurity offerings at the conference, which includes a range of products and services, from GIAC certifications and primary cybersecurity training to Security Awareness Training solutions, Cyber Ranges, providing hands-on, immersive training experiences; and the advanced ECE curriculum, which focuses on advanced topics in cybersecurity, such as reverse engineering, penetration testing, and digital forensics. These offerings provide individuals and organizations with comprehensive training and certification options, practical experience in simulated cyber environments, and advanced cybersecurity training to enhance their skills and capabilities.
"We will also highlight our CyberTalent offering, which includes various academy programs that we provide to both government partners and individual organisations, to identify hidden cybersecurity talent within their existing workforce", Baltagi added.
On Tuesday, 14th March, SANS Senior Instructor, Kevin Ripa, will be speaking at the Dark Stage (Hall 7), from 11:00 – 11:20 AM, about how even the best security professionals can fall prey to a phishing email, and how this can be avoided. 'Think You Can't Get Phished? Think Again' will relay a phishing example in story form from an actual compromise.  He will also be speaking at X LABS (Hall 6), from 12:35 – 12:55 PM, on the same day. 'The Five Steps of a Hacker' will give insight into how organisations can start thinking about their environment from an adversary's perspective, and thus understand how to defend their assets more efficiently. Alongside these two talks, Kevin and his fellow SANS instructors, Maxim Deweerdt and Michael Hoffman, will be providing workshops each day at Hackstage360.
Join the SANS team at stand D50 in Hall 7, to discover the latest cybersecurity insights and solutions for the Middle East region. Visitors can also participate in highly engaging mini Capture-the-Flag events where they will have the chance to test their skills in a simulated cybersecurity environment. These events are designed to provide a real-world, hands-on experience and showcase the immersive training opportunities offered by SANS Institute.
Don't miss this exciting opportunity to learn from the best in the industry, and meet with SANS' cybersecurity specialists who will share their expertise on the ever-evolving security landscape and the critical need for cybersecurity awareness.
SANS Institute will also be running two cybersecurity training events in the Middle East this month: SANS Riyadh March 2023 (4-16 March) and SANS Abu Dhabi March 2023 (11-18 March). For more information, or to register, please visit here.