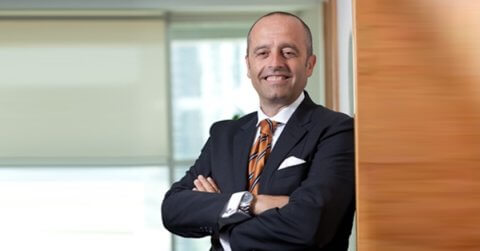 Moreno Ciboldi –SVP Channels & Alliances, Teksalah, on what to look forward to at GISEC, the products and solutions it is showcasing at the event, and cyber resilience-the theme for this year.
What are you looking forward to from this year's GISEC?
As an IT Security Solution provider, we are eagerly looking forward to GISEC 2023 for several reasons:
1)    Opportunity to showcase our latest cybersecurity solutions and technologies to a highly targeted, filtered and relevant audience.
2)    Tradeshows are always a chance to meet with existing and potential customers, partners, resellers, and distributors to explore new business opportunities and collaborations.
3)    Exposure to the latest cybersecurity trends and innovations, which will enable us to refine and improve our products and services to better meet the needs of our clients.
4)    Networking opportunities with industry peers and thought leaders, which will enable us to build valuable connections and stay updated on the latest developments in the field.
5)    Be a catalyst for companies that are looking for a cyber resilient infrastructure and need to have a support, not only from vendors and system integrators, but also and more relevant, from similar companies that have/had the same challenges to understand what are their experiences.
Overall, GISEC 2023 is a crucial event for us. we are excited to participate and contribute to the ongoing conversations around cybersecurity advancements. While we look forward to meeting with clients, partners showcasing our solutions we also take this as opportunity to learn from our peers on challenges and customer on their changing priorities at this year's conference.
What products and solutions are you showcasing at the event?
Every GISEC we showcase some of our key unique and breakthrough solutions. This time we are showcasing advance platforms like – Exposure & Attack surface management, Cyber Risk Quantification, easy to integrate ZTNA, Managed Security Services, Network Monitoring Solution & Server specific workload security platforms.
Cyber Resilience is one of the major themes at this year's GISEC. What's your take on cyber resilience, how do you think companies in the region can build a robust cyber resilience framework?
Outcome of any positive proactive or reactive measure in information security is oriented towards cyber resilience. It is the ability of an organisation to withstand, respond to, and recover from cyber-attacks or security incidents. Generally, it involves combination of technical measures, policies and procedures, and employee training to ensure that an organisation can continue to operate and protect its critical assets in the face of threats.
To build a robust cyber resilience framework, companies must take a holistic approach covering people, process and technology.
In line with their visions and missions, organisations can take to build a strong cyber resilience. Some essential areas are:
Employee Training – Educate employees about cybersecurity best practices, such as password management, email security, and safe browsing habits. But, most important than ever, all those activities are meaningless without the full understanding, engagement and onboarding of the entire company team: From the CEO to the last employee. No exclusion.
Regular Backups – Regularly back up all critical data and systems to ensure that data can be restored in the event of an attack.
Risk Assessment – Conduct regular comprehensive risk assessments to identify potential cyber threats and vulnerabilities.
Regular Patching- Effective patch management helps safeguard your business from known exploits and unauthorised access, without sacrificing productivity.
Have an Incident Response Plan in place – Develop an incident response plan that outlines how the organisation will respond to a cyber-attack.
Continuous Monitoring – Implement continuous monitoring of the organisation's IT infrastructure to detect and respond to cyber threats in real-time.
 Regular Testing – Regularly test the organisation's cyber resilience framework to ensure that it is effective and up-to-date.
Organisations must see it as continuous committed process. Overall, building a robust cyber resilience framework requires a holistic approach that involves all aspects of an organisation's IT infrastructure and its employees. By implementing these best practices, companies can better protect themselves from cyber threats and minimise the impact of any successful attacks.