Prabhu Ramachandran, CEO and Founder, Facilio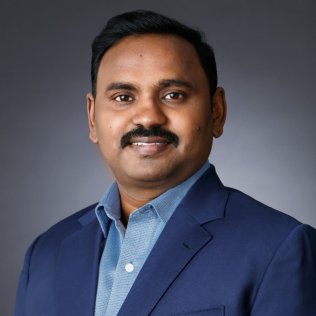 The real estate industry continues to change thanks to a combination of regulations, consumer attitudes, and technology. As 2022 begins, new trends are becoming apparent in the real estate operations business. Government initiatives in the UAE prioritising energy efficiency and conservation have launched a wave of demand for smart buildings.
This mirrors a worldwide trend. Industry research firm Mordor Intelligence estimates that the smart building market will reach a size of USD 229.10 billion(1) by 2026. Closely tied to this rise are builder concerns surrounding costs and facility managers' need for greater insights into operations.
Here are five critical trends impacting real estate operations in 2022, along with the technological solutions poised to power them.
Experience-First and Seamless O&M Service Delivery
As global real estate portfolio operators increase their assets under management, the need for holistic efficiency drivers is growing. FMs need insights into building performance metrics such as energy costs, asset conditions, occupant safety, and environmental compliance.
Currently, CMMS/CaFM software tends to force process compartmentalisation. FMs are forced to follow a mixture of manual and electronic processes despite investing significant resources on software platforms. As a result O&M teams are forced to execute activities outside their tools, leading to inefficiencies and data silos. The result is an unproductive team and an inability to obtain data-backed insights that can help introduce new, value-added services.
A new wave of CMM/CaFM solutions use AI and ML algorithms to run analytics on data gathered by IoT devices, thereby delivering deep insights into building performance. Most importantly, FMs receive action-oriented insights that locate sources of inefficiency quickly.
The result is a great O&M experience that relies on data-driven insights and intelligent process automation.
The Costs of Legacy Tech are Increasing
The UAE's response to the initial COVID wave was one of the most resilient worldwide. However, this swift response left many building operators running legacy software unprepared in the face of unexpected events. For instance, regulatory requirements such as monitoring disinfection status, social distancing norms, occupant health data, and the rise of remote work left O&M teams scrambling for data-driven insights.
The result was an increase in smart technology adoption. For instance, a home-grown prop-tech startup Facilio increased its square footage under management by 50%(2) during this period.
CRE revenues are increasingly under the spotlight as hybrid work wave gathers momentum. In such challenging environments, legacy tech shortcomings are increasingly hampering revenues. Thanks to the exponential rate at which infrastructure is decaying, O&M teams need robust infrastructure that delivers end-to-end insights.
Consumer expectations are also increasing as customers prefer environmentally friendly buildings that deliver a high-quality lifestyle. FMs need systems that link disparate data sources to deliver such experiences. For instance, insights into building data will help FMs handle disruptions to HVAC systems and keep occupants safe and comfortable.
It's time to enrich legacy tech, and the true costs of siloed systems are only set to increase.
Digitally Native/Connected-Built is the Norm
O&M teams these days wear different hats. The rise of remote work, fulfilling environmental regulations, and handling flexible workplaces strain teams relying on manual processes. Analytics into building data offers the best solution for combating such pressures.
The result is a rise in demand for digitally native or connected-built structures as standard. In addition, retrofitting older buildings and connecting them to modern analytics platforms is also the need of the hour. Without technological insight, building managers cannot hope to keep pace with occupant demands.
Modern CMM solutions reduce onboarding time to a matter of a few weeks. They also provide access to an ecosystem of technology and system integration providers. For instance, automating the raising of maintenance work order requests upon alarm triggers within O&M workflows is possible now, thanks to the AI algorithms that power modern CMM software.
Once again, technology is coming to the rescue as real estate operations' needs grow more sophisticated(3).
Changing Nature of Work Creating Special Needs
As co-working and hybrid working rise in popularity(4), legacy prop-tech systems are buckling under the strain. Lease sizes have decreased as volumes have increased, putting pressure on systems designed for traditional office leases. Simply put, there are more occupant concerns to deal with, leading to more data sources that legacy tech cannot handle.
The nature of office space has also changed. ICD Brookfield Place in the Dubai International Financial Centre is a new age workplace combining cafes, art districts, and office workspace. The building is an example of the modern workplace of the future and uses Facilio to power unified connected operations(5) when managing the property. Facilio's cloud platform allows ICDBP to gain real-time insights into building performance and control spaces, equipment, and building systems from a single pane of glass. The AI-assisted abilities of Facilio's platform help ICDBP exceed its sustainability goals as well.
By automating operations and equipment maintenance, ICDBP delivers a world class tenant experience and illustrates how modern companies use FM as a recruitment tool these days. Companies are using work policies to combat "The Great Resignation" and are relying on IoT retrofits and data analytics to deliver great occupant experiences.
From an O&M perspective, the way forward is clear: Adopt modern, unified O&M software platform or risk becoming obsolete.
Retail Industry Trends Demanding O&M Flexibility
The UAE's retail sector has proved resilient in the aftermath of the initial COVID pandemic. However, there's no denying that eCommerce has changed the nature of retail. Big box retailers have given way to smaller, niched retailers with unique demands.
For instance, the shift to cloud kitchens and mobile commerce has challenged O&M teams' traditional food retail management processes. HVAC needs, sanitation concerns, and remote facility management have become the norm in this sector. Addressing all of their needs with short lead times is almost impossible if teams rely on manual processes. Some industries are discovering new lives in retail.
Medical retail and life sciences are two examples. Thanks to their unique needs, FMs must adopt sophisticated CMMS solutions that automate routine tasks(6) and deliver edge case alerts. Tracking assets at portfolio, asset, and team levels will also deliver optimal retail experiences.
An Exciting Future
Technology is driving new trends in property management in the UAE and worldwide. As FMs grapple with these changes, AI and ML-driven platforms are poised to deliver the solutions they need and boost occupant experiences to higher levels. Properties with a digital footing remain in the best position to take advantage of these trends in 2022.