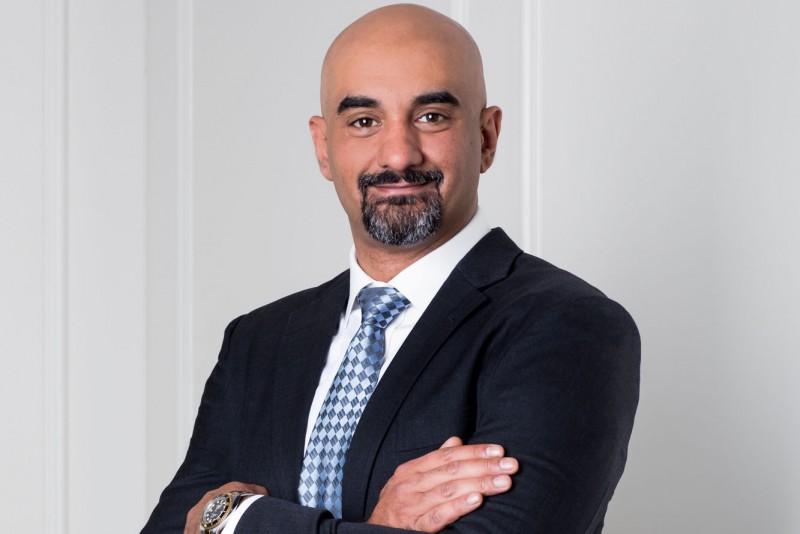 Mohamed Fayed, Al Tayer Group's senior vice president of omnichannel, tells tahawultech.com how the firm has created a standalone department to innovate and develop a phygital retail experience of the future.
How do you see technology reshaping the retail industry?
The rate of change in our industry is unprecedented. We've got Moore's Law doubling computing power every 18 months. The cost of technology is coming down by about 30%, which puts a lot of capability in the hands of companies. Deploying services like visual or audio search that would've taken 24 months of development, or millions of dollars of CAPEX, can be deployed in a couple of clicks. Services offer a very low cost of entry. You're seeing innovation in emerging markets at unprecedented rates, which brings a lot of convenience to the end user. You've got advances in machine learning, deep learning and AI, and can process data lightning fast, and all of that translates to a far richer customer experience in our stores.
How has the user experience become more important in driving change?
It's an incredible time to be a part of, and as retailers, we're very attuned to customer demand. Stores are no longer a transactional touch point where they walk in, select what they want, pay and walk out. They have become experiential. Customers want to feel good about what they're buying. They want heritage of the brand, and a high touch, white glove approach. They want the merger of physical and digital into a phygital touchpoint, whether it's something that they do on social media or over an app, wanting that to translate into an experience in the store. It has to be consistent; they have to be recognised as an individual rather than a segment, and they want a personalised experience. They demand that the retailer know who they are, what they like and what they don't like, and customise the experience accordingly.
How has user expectation shifted in recent years?
Our time perception has changed drastically. To give you a flavour of that, today, with Uber or Careem, if you request a car and it's 10 minutes away, you huff and puff. Only a year or so ago you'd have to stand on the street corner and hail a cab, and if it took 25 minutes you'd be pretty satisfied. As we start collapsing these friction points, whether it's hailing a cab, buying something in the mall or ordering food, consumer demands readjust and it becomes a higher bar to meet.  It forces more innovation and the flywheel comes going on and on.
Why did you select Amazon Web Services as your cloud partner?
The three big cloud players – Google, AWS and Microsoft – are represented in the region, but I would say AWS has a first-mover advantage. When they approached us, it became a symbiotic relationship which was very transparent. They're incentivised to be strategically aligned to our operation and to reduce cost at every junction. They have a tremendous knowledge base and are very comfortable sharing other retailers' and other clients' experiences. They're a capable partner that's always there when we need them.
Was their lack of an office an issue in the Middle East an issue when you first partnered with them three years ago?
To be honest, it was. When you compare them to Microsoft, who with Office 365, have hundreds, if not thousands of employees on the ground. AWS were transparent with us to share their plans to reinforce their boots on the ground. While we had a handful of individuals working with us, their calls to the mothership and ability to draw on resources worldwide made it seamless. They always found the resources we needed access to.
As head of omnichannel, how closely do you work with Al Tayer's CIO?
Part of any digital transformation is to suffer the corporate immune system's rejection of fast innovation, so one of the decisions we made early on was to ringfence the omnichannel team away from the traditional functions of retail. This was to ensure that omnichannel had the sandbox to innovate as fast as we needed to without being bogged down by the bureaucracy and red tape that come with a very established 25-year old traditional retailer. We're largely insulated from all the existing functions today, including the IT department, which is run by Frank Watts. We're a completely standalone organisation.
We don't collaborate when it comes down to omnichannel, but there are a few threads such as security or being PCI-compliant, but other than that our technology stack, infrastructure and network are independent. We've been given a lot of latitude to diversify from the traditional path at Al Tayer Group.
What are your thoughts on the rise of digital competitors across the retail and e-commerce space?
There have definitely been some interesting announcements made over the last 12 months or so. You also have other traditional retailers upgrading their capabilities to include digital channels. I really believe it will create a casino effect. One casino on the strip isn't enough, but a whole bunch of them on the strip creates Las Vegas. This will be interesting to educate consumers and to create a faster reach to maturity and a bigger penetration for digital. I genuinely believe the pie is big enough for all of us to be comfortable. Creating value by offering choice is the ultimate consumer delivery.
Looking ahead, does Al Tayer see its future as being a marriage of physical and digital retail?
Absolutely. I think stores in their current nature will evolve and be less transactional and more experiential. You're seeing that trend take off in the US now, with stores like Nordstrom changing the inventory list, which allows you to order things to your house while you enjoy a cup of coffee, yet you can still see the merchandise. I think the nature of the store will change, but will it always be an important part of the customer journey. Digital will continue to see a penetration increase, as we go from two to 10 to 15 and 20%. As more and more technology like VR comes in you will see the quick advancement of these touchpoints into a higher penetration of digital transactions. Phygital will be the destination.