Dubai, UAE, Dec. 17, 2020 — As the year draws to a close, Abboud Ghanem, Regional Vice President, Middle East and Africa, Alteryx, a leader in analytic process automation, shares the company's outlook for 2021 and guidance to help decision-makers better strategise and leverage technology to suit individual business requirements.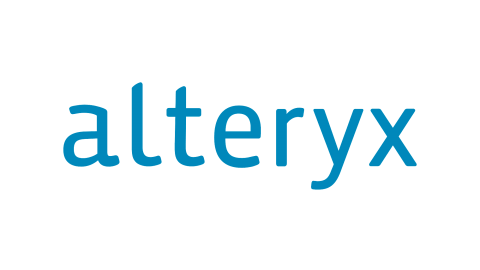 Citizen data scientists will play a bigger role in preventing cyberattacks
Using a powerful analytics platform that enables machine learning capabilities is crucial to detecting and addressing cybersecurity threats more rapidly, providing the ability to examine large volumes of data, identify patterns and deliver actionable intelligence. With the further democratisation of data, industries will witness citizen data scientists increasingly playing a key role in helping security teams enhance and simplify their cyber defense technologies by precisely detecting future attacks, proactively identifying security blind spots across the network and protecting valuable company information.
The zero-trust approach to security will be a responsibility for all to bear
The work-from-anywhere concept has created an opportunity for CISOs to consider strategic approaches for managing non-traditional security risks. To accommodate this shift, corporate security departments will begin expanding the perimeter into employees' homes to ensure that cyber risks are not unknowingly introduced into the corporate network. CISOs must work with HR teams to increase employee awareness of cybersecurity measures, proactively recognising and reporting risks. CISOs adopting the zero-trust model will be able to improve secure access to corporate resources through continuous assessment and intent-based authentication policies.
Up-skilling is set to play bigger role in every corporate culture
While it is always important for companies to offer training to their employees, the fields of data science and digital transformation are challenging companies to break the mould and deliver new and constantly evolving ways to up-skill and deliver ROI. Up-skilling programs that help people learn and apply skills in real time will become more prevalent, where hackathons and other on the job experiences will use real data and issues to create genuine, required impact for the business.
The greater focus on data and analytics is here to stay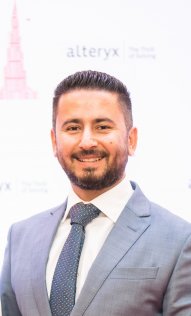 COVID-19 forced organisations to address an enormous number of challenges and in doing so, drove an intense focus on data and analytics to provide much-needed insight. From genome sequencing and understanding the virus, its mutations and spread, to anticipating the needs of healthcare workers and managing the rollout of government aid – all of this was made possible by the analysis of data. With the virus also shedding light on other areas more improvement, organisations are now more acutely aware of how data analytics and automation can solve not only business, but also some of humanity's greatest challenges.
"COVID-19 has rapidly accelerated the already growing dependence on data-driven technologies and forced companies across the Middle East and Africa to stop seeing data analysis as a niche activity," said Abboud Ghanem, Regional Vice President, Middle East and Africa, Alteryx. "Data-based decisions continue to form the backbone of successful business strategies but requires an entirely new mind-set and skills-set to thrive in 2021. As more workforces look to work remotely, businesses must avoid lowering their guard and up-skill human talent to make full use of data assets available to optimise and automate processes, maintain cybersecurity precautions and provide the actionable insights needed across the entire organisation".