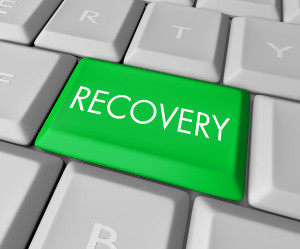 The pressure is mounting on regional enterprises to ensure their disaster recovery plan is ready to protect their networks and critical infrastructure from the worst. 
To state the obvious, disaster recovery is vital to sustain the business as companies increasingly rely on IT to drive business. Whether terrorist attacks, cataclysmic weather or simply a backhoe severing a power cable, enterprises never know when their operations may be threatened. So the need for a sound backup and DR plan has taken on increased significance.
However when it comes to DR, regional enterprises have a tendency to under-invest in disaster recovery systems and therefore are not prepared to deal with IT disasters.
"At the moment the Middle East is not in the same league as the Europe or the US in terms of dedicating resources to deal with disaster recovery. However, I think that this is changing, Middle East companies are starting to see the benefits that come with backup and recovery services and how investing in these resources can ensure that businesses can recover quickly from a disaster and ensure ongoing productivity," says Gregg Peterson, Regional Sales Manager of Veeam.
Khwaja Saifuddin, Senior Sales Director, WD, agrees: "Based on word of mouth in the market and on surveys carried out by several companies on this topic, it seems that a lot of Middle Eastern businesses still opt for a 'wait and watch' approach when it comes to disaster recovery. What this ultimately means is that a number of regional entities are far from prepared to deal with disasters, regardless of what the disaster may be. This is a precarious position to be in and quick action in terms of drawing up comprehensive plans and allocating sufficient budget is recommended."
Abdulla Hashim, Senior Vice President, ICT, Etisalat, points out that more than 60 percent of the companies in ME have experienced data loss or system downtime in the last year. "Having said that, it's worth highlighting that there also firms that are allocating increased proportions of their budgets towards DR."
Allen Mitchell, Senior Technical Account Manager, MENA at CommVault Systems, offers a similar perspective: "There is far more emphasis and focus on DR/BC in the region now than there was five years ago. This is partly due to worldwide events over the last decade that have driven business to think differently about 'what do we do in the event of' scenario. For example, many of the data management conversations, meetings and presentations that CommVault have with end users have an element of DR built into them―it is expected."
Given the human tendency to look on the bright side, many business executives are prone to ignoring "disaster recovery" because disaster seems an unlikely event in the region. But something as simple as a malfunctioning software caused by virus can lead to downtime. So, what sort of eventualities should businesses be prepared for?
There will always be the human factor, says Peterson. "It's interesting when we think about what could go wrong? What if a storage network were to completely fail? What if the core network infrastructure has a failure due to a water leak? What if there is a massive theft in the data center? Natural disasters aren't the only thing to plan for."
Saifuddin from WD echoes a similar opinion and says natural disasters are only a small fraction of the potential disasters that businesses should be prepared for. "It pays to be paranoid when it comes to drawing up disaster recovery plans. Every business should actively plan for any eventuality given that disasters can include power outages, widespread hardware failure, data corruption, data theft, infection by deadly viruses, employee related issues etc."
Hashim adds that businesses need to apply redundancy all the way in their network architecture as well as IT infrastructure. Continuous inspections, maintenance, hardware refresh and stringent adherence to global best practices and international certifications is vital to avoid unexpected failures. Moving to Cloud is the most optimal plan since it provides availability till the application level, he says.
For companies embarking on DR plans, it's very important to understand how it differs from business continuity. BC refers to maintaining business functions or quickly resuming them in the event of a major disruption. A BC plan outlines procedures and instructions an organization must follow in the face of disasters; it cover business processes, assets, human resources, business partners and more.
Many people think a disaster recovery plan is the same as a business continuity plan, but a DR plan focuses mainly on restoring IT infrastructure and operations after a crisis. It's actually just one part of a complete business continuity plan, as a BC plan looks at the continuity of the entire organisation. Do you have a way to get HR, manufacturing, and sales and support functionally up and running so the company can continue to make money right after a disaster?
"DR is one element of Business Continuity which pertains to backing up the data/applications and recovering it in case of disaster. Business Continuity is all encompassing and mandates that overall business operations are up and running as it was before the disaster. This includes, for example, sales operations, customer support, and customers billing with the entire spectrum of predefined processes and procedures being documented, available and rehearsed, says Hashim.
It is also important to tackle storage, which is a critical aspect of DR. "All storage and data management vendors have DR/ BC solutions of varying degree's to address end user requirements. However, it is often a factor of the investment which determines the solution. There are some very high end storage solutions on the market that allow for complete BC resilience from a storage, data, automatic application restart and recovery and server point of view," says Mitchell.
Saifuddin says the storage related portion of disaster recovery plans should be designed around ensuring that mission critical data is protected, and is accessible to the business with as little delay as possible, post disaster. If the data is secure but it takes a long time for the business to gain access to that data after the disaster, it will hinder the organisation's ability to get back to work and thus generate revenue.
"In terms of storage availability and the respective deployment methods for disaster recovery sites, there are new technologies that can reduce the overhead of deploying the same size of storage for a disaster recovery site," says Shahab Ahsan, System Engineer, Smartworld.
According to Gartner, two out of five businesses that experience a disaster go out of business within five years. Moreover, disasters happen more frequently than you think because 80 percent of application downtime is caused by people or processes failures, not disasters or technology failure. It is an imperative for businesses to establish a DR plan and technologies such as the cloud are giving IT new options for how to deal with backup and DR.