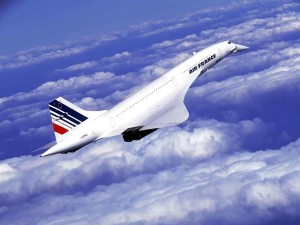 Air France says it has automated and increased the reliability of its 1,500 Linux servers by deploying a private cloud solution.
The deployment is based on HP's Cloud Service Automation (CSA) software to accelerate deployment times for physical and virtual infrastructures.
With between 350 and 500 installations and re-installations annually, Air France says its Linux server farm is growing rapidly. With the resource costs incurred by these installations, and the increasing convergence between Air France and KLM, it became necessary to standardise on a single tool to automate the deployment of operating systems, middleware, monitoring tools and capacity management.
The HP solution, which is said to have paid for itself within a year, has significantly reduced the time it was taking to bring environments into service "while improving quality and reducing operational costs", said Air France.
"Since automating our installation processes, we have gone from around six days for installing a server cluster to one day and, instead of more than 24 hours, it now takes less than 15 minutes to install one virtual machine," said Patrick Bourel, Head of Open Systems, Air France.
"This scalable platform will allow Air France to put in place monitoring and audit tools in order to achieve better quality of service," he said
After a "validation phase" with HP Operations Orchestration and HP Server Automation software, which is said to have reduced the cost of infrastructure provisioning by 85 percent, Air France created a private cloud with HP Cloud Service Automation (CSA) software.
In the space of 12 months, 90 percent of installation processes are now automated.
The next phase of the project consists of automating the deployment of application environments and increasing the functionalities of the platform with DevOps functions for a community of 500 to 600 developers.
"Businesses are increasingly interested in cloud solutions that can improve flexibility, enable new business processes and increase efficiency," said Jean-Marc Defaut, Director, Cloud Business, HP France. "HP software helps Air France achieve its business objectives, now and in the future."