By: Sid Bhatia, Regional Director, Middle East, Dataiku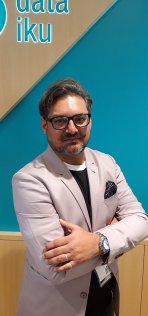 In 2020, a McKinsey global study found that half the world's companies have implemented artificial intelligence to some degree. In the Middle East, PwC puts the potential revenue boost of smart solutions at around US$320 billion, with the UAE alone expected to see an impact of almost 14% of 2030 GDP.
This is to be expected. Following the uncertainties of the past year, AI opens doors to resilience and agility, and futureproofs businesses against fluctuating market conditions. Earlier this year, Accenture released the 2021 edition of its Innovation Maturity Index report, which measures the progressiveness of companies in Saudi Arabia and the United Arab Emirates (UAE) with respect to their leverage of technologies such as AI. So-called "Innovation Champions", enterprises deeply embroiled in digital transformation and sound governance experienced 42% higher productivity and 27% higher profitability than their less advanced peers.
In the emerging post-COVID reality, we cannot ignore the potential gains of AI, and yet there remains the age-old IT stumbling block of line-of-business skepticism that can impede or derail adoption. In the current climate, this represents a systemic risk to future viability. As with most lukewarm reactions to technology by non-technical stakeholders, there is a disconnect between the proven benefits and the opaqueness of the solutions. Countering the reticence and forging a path towards digital transformation and a knowledge-based business culture requires turning naysayers into advocates. There are four broad practices that can achieve this outcome for AI solutions.
Decrypt AI for the non-techie
Modern AI technologies are so well abstracted that they have become almost as accessible as the productivity suites with which we are all familiar. Yet among non-technical roles, smart solutions may still be assumed to be the exclusive domain of those with advanced IT or analytical skills. Fear of the unknown, or in this case, the indecipherable, can deter adoption of quick-win technologies that bestow business intelligence from Day One to employees at all levels.
But culture changes in AI literacy must be initiated by C-level executives. It is to them that IT must speak. This may be easier if the management team has formally appointed a CIO, but for smaller businesses the spokesperson may need to be someone at a middle-management level. Whoever addresses the issue with senior executives, they need to mix eloquence with relatable language; they must focus on utility and business impact, explaining AI in basic terms and demonstrating its potential to enable better outcomes. At the same time, the nominated person must emphasise that AI is a means to an end and not a replacement for the humans that will ask the right questions of the AI tool and put its rich insights into practice.
Once people in a decision-making space see what is in it for them and the enterprise, buy-in will quickly follow.
Don't treat AI as 'one size fits all'
IT must understand the benefits of any solution for which they are advocating, but they must also understand how solutions fit into both current business models and any new business model that may be in the pipeline. This understanding must extend to how each of the enterprise's business functions connect with the technology. Finance will have significantly different needs for AI than sales or marketing. Fact-finding and pre-procurement workshops are a good way of identifying operational pain points. And ensuring business leads become stakeholders in the procurement process will also be beneficial to the result.
Following the initial fact-finding, starting small with a series of quick wins selected for different departments is highly advisable. Organisations can then scale up as needed. While doing so, the business can run pilot programs that expose non-technical staff to the areas of the AI tool that are most relevant to them, for example, customer engagement models for marketing and cost analysis for finance, and allow them to conduct their own experiments. This means that in the event of a go-live platform, training requirements will be less rigorous and hence, time to value will be reduced.
Show measurable productivity benefits
Profitability is, of course, of great interest to line of business, but so is productivity, which is achieved in the AI universe by empowering employees with powerful tools that allow them to have richer information and make better decisions in real time. The power of detailed history and predictive models brought together in informative dashboards is critical for serving customers and running smooth internal operations.
But behind the flashier AI deliverables is the humdrum concept of automation, of taking everyday menial duties off the plates of employees and freeing up their time to dedicate themselves to more value-adding activities (such as strategy formulation and the resolution of the kind of complex customer problems that promotes stronger brand loyalty). In essence, AI increases the value of each unit of labor.
Do not forget accessibility and accountability
The use of AI must be responsible. It must improve lives. Tools must be inclusive, and governance must be compassionate. Collaborative workplaces that use smart technologies to solve business and societal problems will be pioneers in a new era of human endeavor.
At the end of the day, we must "plan for people" and remember that AI is just a tool to help them be the best versions of themselves.