CNME Editor Mark Forker spoke to Dinesh Chandra, Regional VP, Middle East & Turkey, Automation Anywhere, and Milan Sheth, EVP, IMEA Automation Anywhere, to find out how the company is determined to augment and converge human and digital workforces, the impact of its IQ Bot and AARI solutions and how automation can empower workforces to be more productive, efficient and effective.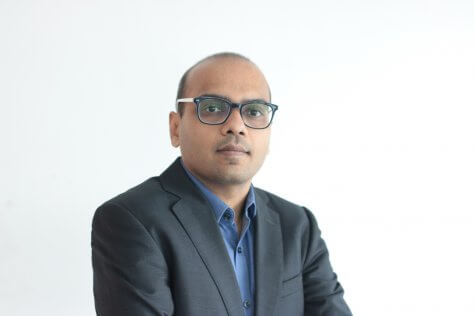 The COVID-19 pandemic has presented challenges for companies transitioning from a physical environment to a virtual one. How has the introduction of millions of 'Automation Anywhere Bots' equipped organisations with the tools needed to empower their workforces to work remotely in an effective way?
The unprecedented disruption brought about by the COVID-19 pandemic forced companies to adapt to a new normal across the board. Automation has a big role to play in terms of resolving these challenges currently facing companies. One of the most important aspects of AI-powered RPA is that it provides organisations with the agility to protect their business processes, adapt to the existing workflows and empower employees to work more effectively.
What companies have come to realise is the effectiveness and efficiency of automation, whereas previously they may have been skeptical, but now they can see firsthand the transformation it can have on your business processes.
With Automation Anywhere Bots companies have been able to focus on their critical areas of need and this could be accelerating business transformation, or a COVID-19 response by enlisting a digital workforce of RPA bots.
However, the critical part to focus on is the convergence of human and digital. This is our motto as a company and our mission is to determine how we bring the human and digital workforce together. This will help to create a large remote workforce. The bot can buffer additional capacity and that helps in supply chains and the effective utilisation of your workforce.
If we look at the healthcare industry as an example, with bots you can do multiple things from adequate staffing to managing the restocking of inventory, but most importantly trying to simplify the paperwork.
A great example is the NHS in the United Kingdom, they had to process hundreds and thousands of tests at the peak of a pandemic, and that was the norm globally, but the key difference here was they had to also process forms like E28 and case reports forms (CRFs) and that generates a phenomenal amount of data that had to be manually logged into their systems.
This could significantly delay testing and diagnosis, so this was a big challenge for the NHS, so what Automation Anywhere did was to build a solution that helped accelerate the reporting and processing of these forms, and the solution helped to capture information from these forms automatically and populate it into their systems.
It could also automatically extract data from both handwritten forms and checkboxes, so just imagine the amount of manual work that they avoided by deploying this solution from Automation Anywhere.
The solution also has the capability to be deployed on cloud, or on-prem which gives you the ability to scale and include hundreds of thousands of pages every day. By digitalising this whole process, the NHS were able to improve their decision making, but most importantly free-up their frontline workers from doing these manual and time-consuming tasks to do more tasks that are of higher priority, such as testing so this is a great example of how organisations can leverage the power of automation.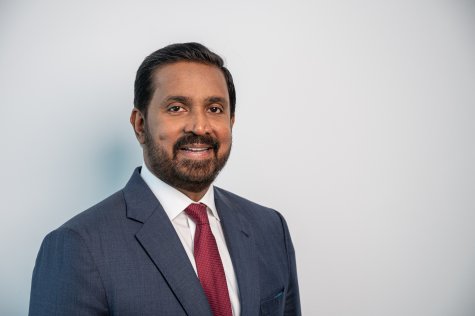 Automation Anywhere has been recognised again in Everest Group Intelligent Document Processing PEAK Matrix Assessment 2021. What is it about IQ Bot that has resonated with so many enterprises in the market and made it such a phenomenal success?
It is fantastic to once again be recognised in the PEAK Matrix Report. IQ Bot is the only cloud-native intelligent document processing solution that uses the power of AI and RPA to enhance workforce productivity by extracting data automatically from documents and emails.
If you examine it closely, you will find that 80% of business processes depend on people to locate and organise unstructured data before the process even begins, so that is a lot of human work that is required in that. IQ Bot specifically addresses this.
Intelligent document processing is a set of technologies that can be used to identify unstructured and semi-structured data and convert that into a structured format. Unlike OCR, the solution uses AI technology like machine learning and natural language processing to capture and verify data. As you feed more data into a system it starts to understand what this document is all about and starts to build that intelligence.
There are many reasons as to why we got into the PEAK Matrix report companies want a solution to be easy to use, easy to deploy, it should be able to read multiple formats, should integrate with a lot of the existing applications and these are some of the core functions, but more importantly we also have a lot of pre-trained and pre-built document extraction use-cases that comes with the solution and that gives you a jumpstart on how you can start using IQ Bot and it's also available on the cloud.
With IQ Bot we are virtually eliminating so much manual processes which is giving organisations a huge savings on costs and time management and that is ultimately what IQ Bot is all about.
Can you tell our readers about AARI – 'The First Digital Assistant at Work', which was launched last October? What are the key capabilities that this smart assistant can provide organisations?
AARI is a digital assistant and like Alexa and Siri in our personal lives serves as a digital assistant in our workplace. Automation Anywhere Robotic Interface was launched in October, and we have seen a tremendous adoption of it because we are trying to address a problem here.
When you say automation, you always think about the back office and its role in finance functions, receivables, payables, and other heavy lifting operations. However, nobody has thought about how we can empower those who work in the front office to be part of this automation journey.
To truly democratise automation in an organisation you need everybody to be using it and that is the objective of AARI. AARI has been specifically designed so automation is accessible for everybody within an organisation.
For example, take a contact centre at a bank, we call them for a credit limit increase, a change of address, account information and everything else in between, but if you think about it that call centre agent needs to look at multiple systems to gather all this information, and then report back to the customer in a reasonable period of time and that is a major challenge.
You need to train the agent on multiple things, and there is a lot of complexity involved and not everyone can absorb and manage it, and this results in a lot of customer dissatisfaction. 35% of these processes get delayed because the agent is attempting to log-in and understand where he can find information, and it also emerged from a report that was conducted found that 89% of customers who were upset with this delay look elsewhere.
In addition to this, there is also a huge turnover of employees in contact centres because there are tired and frustrated at the complexity of this whole process, so if we can make their lives easier by having this interface where you capture the information the customer is requesting and the bots go fetch that information and bring it back to you in one form, which is easy for the contact center agent to work on, understand and manage. This is an example of where AARI can make a huge difference.
Can you provide us with more information on Automation 360, labelled as the world's only unified cloud-native platform for intelligent automation across the enterprise? How does this platform transform employee and end-user experiences?
Our cloud-first solution came out in 2019, and it was called A-2019, but we recently renamed it Automation 360. The pandemic has massively accelerated cloud adoption and that has really taken cloud to the next level.
Automation Anywhere has more than 50% of the cloud RPA market share worldwide. In the Middle East, there has been a huge push from governments and all major industry verticals into cloud. In the cloud we have Discovery Bot that will help you to record and track your user activities, and it also helps you better understand the business processes – and identify what processes are candidates for automation.
Discovery Bot is on the cloud, as is IQ Bot and RPA, so you have got all of this on the cloud, and we work on AWS with Azure, and we also have a very strategic partnership with Google Cloud. Cloud is the future without doubt in all technologies and RPA is no exception, but it makes it easier for us and our customers because all our solutions are on the cloud, but at the same time we can still do on-prem deployments. Our solutions were built for the cloud.
What were the most eye-catching findings uncovered in the comprehensive research commissioned by Automation Anywhere regarding the impact intelligent automation will have on the economy in the KSA?
Intelligent automation offers the potential to double the economy of the Kingdom of Saudi Arabia (KSA) to US$ 1.6 trillion, which will add an additional US$293 billion by 2030, according to the comprehensive research we conducted in conjunction with Ernst & Young.
The EY modeler computed the impact of incremental automation adoption across all sectors of Saudi Arabia for three scenarios, which were the following: Optimistic scenario which projected a 50% incremental intelligent automation adoption by organisations across the region would add US$ 293 billion to the nominal gross domestic product.
A moderate scenario – projected a 30% incremental adoption would add US$ 184 billion to the nominal GDP – and a conservative scenario projected a 15% incremental adoption would add US$ 103 billion to the nominal GDP.
We believe that Intelligent Automation has the potential to act as a key lever in realising the technology led productivity enhancements as it can empower rapid end-to-end business process automation and accelerate digital transformation. IA will also play its role by focusing on training and development of the local talent in digital skills to make them future ready.
With KSA's ambition and zeal in place, capitalising on the IA opportunity will yield tangible results, and act as a catalyst for growth and bring the country closer to achieving its vision of transforming the economy, society and improving its citizen's lives.