CNME Editor Mark Forker spoke to Ravi Pincha, CEO, IntelliSoft, to find out how its autoExpress DMS solution gives its customers greater flexibility to change their processes as their business evolves and the incredible success of its recent Go Live in Bahrain.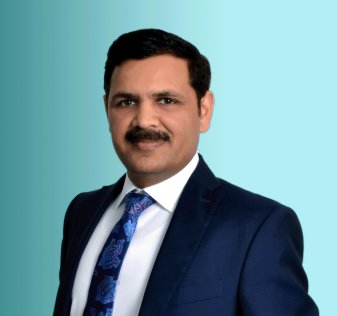 Can you outline to us what the unique capabilities of the autoExpress DMS is and how if leveraged properly it can help automotive companies and traditional dealerships completely transform their operations to become more efficient?
IntelliSoft's autoExpress is a Cloud DMS, which covers Marketing, Call Centre Operations, Passenger & Commercial vehicle Procurement & Sales, Leasing, Rental processes, Vehicle/ Equipment financing, Parts Procurement & Sales, Inventory & Warehouse management.
In addition to this, we also have Barcode handling and operations using Hand-held Terminals, After Sales Service, Service Contract Management, Repair & Warranty Handling, Body Works, Recall Management, Workshop Loading, Workshop Technicians, and a Clock-in Clock out process and Billing to manage complete Dealership Operations.
Embedded analytics helps in decision making as it is incorporated with transactions. autoExpress provides many channels to connect to the customer, offers mobile apps to automate business processes.
Customer-facing mobile app and B2B & B2C portal offers self-service for customers. With autoExpress we offer a single integrated system covering business processes for end-to-end dealership needs; it helps dealerships to become agile, efficient, laying a strong foundation for growth.
Can you also inform our readers of the benefits and impact the implementation of autoExpress Cloud can have for businesses seeking greater autonomy, flexibility, and customer experience?
IntelliSoft's autoExpress, a Cloud DMS built on SAP's S/4HANA platform and applications, enables automotive & heavy equipment dealers to reach out to prospects, engage them with market insight, maximise revenue and profits and improve customer satisfaction.
It helps streamline existing workloads, reveal optimal decisions, and capitalise on digitally transformed business models.
Our solution is offered on cloud, we are also able to cater to the complex business needs of dealerships on a digital platform and provide enough flexibility to change the processes as businesses evolve. The layer of easy-to-use UI, embedded analytics supplemented with our customer facing mobile apps offers enhanced customer experience.
Can you tell our readers about the incredible success of your recent Go-Live in Bahrain?
Al Zayani Investment Group is a diversified group with a rich heritage involved in industries such as Automotive, Manufacturing, Real Estate, and Food & Beverages.
The company was founded to meet economic recovery challenges and take advantage of growth opportunities in a virgin environment.
The group embarked on the project in 2020, with a scope of Finance & Accounting, Human Capital Management, Procurement, Warehouse Management, Manufacturing, Marketing including Interaction Centre, Sales, Service, Real Estate Management, Leasing, Plant Maintenance & Quality Management.
The Go-live was smooth, thanks to the leadership of Zayani Group IT Manager Mr. Deepak with extensive support from Al Zayani Group Management, and Mr. Satish Kumar, IntelliSoft Project Director, and the hard work from Business, IT, and the team of IntelliSoft consultants. The project showcases IntelliSoft's commitment to delivering High Quotation Projects to the satisfaction of its customers within the agreed budget and timeline.
By switching to autoExpress on SAP S/4 HANA with industry-specific best practices embedded in autoExpress, Zayani group is now shifting its focus from managing day-to-day operations to growth and expansion.
What sort of response and feedback has there been regarding the impact following the implementation of the solution from clients?
With autoExpress powered by SAP's Digital core S/4HANA, Al Zayani group are able to reach out to its prospects via multiple channels and engage with them with the right information at the right time.
The internal processes are much simpler, and many manual processes have been eliminated as autoExpress is able to cover most of the processes. The customer journey from the initial engagement till closure is greatly accelerated leading to increased efficiency.
With the same infrastructure, workshops can receive a higher number of vehicles for service/repair. They are able to accommodate larger number of walk-in customers for service offering a better customer experience. This is all resulting in expansion of revenue, reduction in cost of operation due to automation and most importantly happy and satisfied customers.
Why do you think clients that have used autoExpress DMS are now recommending that other dealer companies adopt the solution?
Our clients are able to run efficiently on SAP's S/4HANA Digital Platform, and leverage this digital transformation to expand their revenue, reduce the overall cost and offer a better customer experience. They strongly recommend autoExpress as a premier Dealer Management Solution.