As industrial operations become increasingly autonomous, 'connected workers' are vital for digital business success, explains Kim Custeau, Vice President APM Business at AVEVA.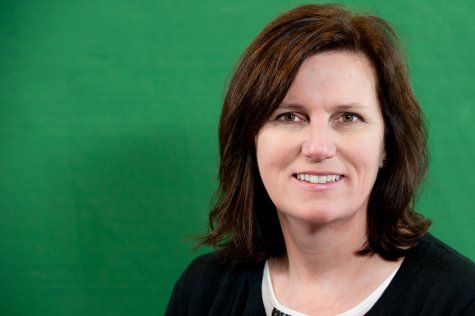 Business drivers have evolved dramatically over the first year of the coronavirus pandemic. With heightened volatility on both the supply and demand side, energy companies are more focused than ever on leveraging cloud, Internet of Things (IoT), Artificial Intelligence (AI) and analytics to drive real-time flexibility, efficiency, availability and sustainability.
But it's not only technology that will herald a new frontier in industrial productivity. Just as important is the growing level of human interaction with connected AI and data-driven software.
Four new key business drivers
Post-pandemic, four key areas have emerged as business imperatives for the new normal.
As capital investments shrink, companies need to re-evaluate projects for viability, ROI and to reduce total installed cost. Consequently, operators must revisit traditional work processes and information exchange to enable an entirely new modus operandi of engineering.
With remote teams requiring better context and deeper data access to supervise operations, collaborate and make decisions, there is a heightened need for better visualisation and contextual analysis of operating information across the enterprise.
As operations start to become increasingly autonomous, ensuring the reliability and safe operation of critical assets with minimal supervision becomes vital. Personnel on the shop floor and in the field will increasingly require work-task enablers and aids, as deep operating expertise becomes scarce.
And finally, in an environment of heightened unpredictability, companies will need to drive high levels of agility and responsiveness across value chains to minimise value leaks, optimise production and maximise profit opportunities.
The rise of the connected worker
The 'connected worker' represents digital transformation through the eyes of the employee. To attain the true value potential of any digital transformation program, companies must give genuine focus to the needs of human staff behind the 'working asset'.
Over the next decade, AI could contribute up to $15.7 trillion to the global economy, but it is connected workers that will be the real agents of change in this scenario. According to Harvard Business Review, 80 percent of global workers have no desk and much of their work is mobile. These first-line workforces are the new focus of digital transformation.
Empowering these connected workers is imperative if companies are to help drive operational improvements in productivity, safety and collaboration as businesses become more automated. AI will also have a critical role to play in monitoring and improving remote working, team working, decision-making, wellbeing and job satisfaction for workers.
By carefully mapping personnel needs, companies can cultivate an engaged workforce that works in harmony with the firm's digital infrastructure and goals.
Digital Twins for dynamic conditions
As companies begin to turn to AI across every operational task and process, organisations will require additional capabilities for inference, prediction, guidance and adaptation to dynamic conditions.
Today, these capabilities are combining to create a 'Digital Twin' for the company. The technology maps the comprehensive physical and behavioral attributes of all assets to simulate, evaluate, predict and prescribe.
Advanced visualisation
Amid a landscape of increasingly autonomous operations, the connected worker will interact with the Digital Twin of an asset, using advanced visualisation tools and work-task enablers to guide activities, ensuring efficiency and consistency.
AVEVA's Digital Twin solution provides data discovery and navigation through an intuitive web-based user interface with built in 1D, 2D and 3D visualisation.
The technology, which leverages Microsoft cloud services and Microsoft Azure's infrastructure, data and AI services, provides in-depth asset information that greatly enhances decision-making. It allows anyone across the business to view data about the asset in the context of the physical asset itself and its connectivity in the plant.
The Digital Twin must interact effectively with workers, especially field workers. AVEVA customers consistently show significant improvements in training acceleration, skills development, and operations safety management.
In one exciting example, AVEVA is working with Thai petrochemicals giant SCG to unify its data into a holistic Digital Reliability Platform, using workforce enhancement tools to improve efficiency throughout its complex petrochemical value chain.
Together, we have created a set of multi-dimensional of digital transformation capabilities that can bring benefits to the whole sector.
Unprecedented data, connected assets
Industrial IOT has created the opportunity to access unprecedented amounts of data from connected assets. With improvements in connectivity and data security, historical barriers are being lowered and the advantages of cloud deployments are being realised.
In a rapidly digitalising world, companies will need to drive high levels of agility and responsiveness across value chains to minimise value leaks, optimise production and maximise profit opportunities. But it is the visual and human aspects of AI that will drive the real industrial software revolution.
With Microsoft's end to end solutions in the cloud, and AVEVA's deep industry expertise, the Digital Twin and connected workers will accelerate time-to-value, and allow the significant benefits of Cloud and AI to become a reality.