In a constantly evolving digital world, technology has impacted every aspect of life may it be for socialising, working or other regular day-to-day activities. The digital age has also transformed the way many industries operate and education is no exception.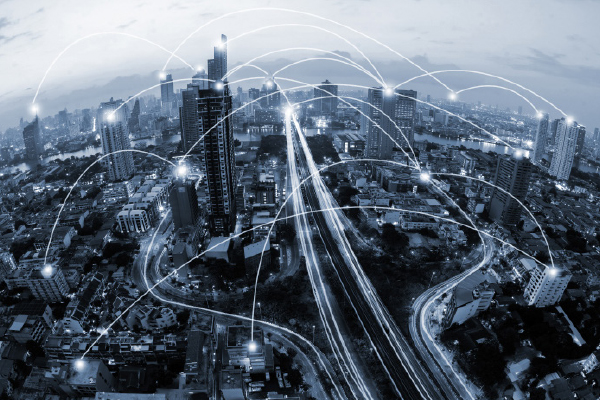 Technology has profoundly transformed the education sector. First and foremost, it has improved access to education, as well as the way students and educators interact with one another.
"Technology is moving towards breaking and challenging the traditional approach to education," says Ashish Saxena, Pre-sales Director, Middle East, Alcatel-Lucent Enterprise (ALE). "Knowledge is becoming increasingly more accessible in terms of communication transformation to both students and lecturers alike."
The prevalence of technology is playing a critical role in how curricula are being developed and implemented. In a number of countries across the globe, including the UAE, educational institutions are integrating the STEM (science, technology, engineering, and mathematics) system in their curricula. The system is being implemented to prepare students for lifelong learning and the demands of the future.
"Like in many sectors today, technology is playing a massive role in dramatically altering the way the education industry operates," says Kamran Shaukat, Director, Education Solutions, Huawei Enterprise Middle East. "Thanks to borderless connectivity and seamless mobility, bring your own device (BYOD) culture is allowing students to learn in a more flexible and intuitive manner. Today, teachers can give classes to students in multiple places at once. This increased accessibility and flexibility has made education more accessible in such a diverse and dynamic region."
Modern IT trends are also playing significant roles in the proliferation of technology in the education segment. Mobility, cloud and Big Data are among the most important trends being leveraged by educational entities today.
With 50 billion connected devices predicted to be in existence by 2020, the Internet of Things (IoT) is expected to affect the education system. Moreover, the use of IoT-related tools will also increase dramatically due to the growth of online and blended educational programmes as well as in traditional classrooms that increasingly use tech as a teaching tool.
"In the past, learning was limited by time and geographic constraints," says Fady Younes, acting managing director, Cisco UAE. "But with the Internet of everything (IoE), new opportunities are opening up for students to move beyond the limits of traditional education. IoE, cloud, mobility, and collaboration technologies – among many others – are and will be used to help educators engage students in new and exciting ways. These new environments help students learn anytime, any place, and on any device."
Younes further underlines educators are encouraged to use the devices that students bring into the classroom and them to use those items as learning tools to capture intelligence faster and accelerate learning. "The proliferation of mobile devices will also enable educational institutions to collect data to interpret a learner's behaviours and activities. Used intelligently, such data will result in personalised learning targeted to individual needs, learning styles, and aspirations," he says.
In addition, a good infrastructure is a critical aspect for educational solutions, due to its ability to house the necessary tools for virtuous education solutions and services. "It is also important to note that the absence of a good network will hinder the performance of the infrastructure," explains Saxena from ALE.  "When designing education networks, planning around a long-term vision is crucial. While applications can be easily replaced, a lack of planning can affect the network which will result in cessation or poor service performance. A network must offer application visibility in order to enable network administrators to easily control and manage the applications which are consuming the most bandwidth, and which also might be a threat to the network performance. Networks must be prepared to manage various market trends like the expansion of BYOD often experienced in educational institutions."
With new IT tools being created every day, educational organisations are constantly on the lookout for products and solutions that they can utilise to enable better understanding between students and teachers. Some of the most common smart tools used to engage students, according to Younes from Cisco, include tablets and smartphones for streaming video and audio, along with text, pictures and social media, which are already having a profound effect on education.
"Skype is another collaborative tool widely used in classrooms today," says Younes. "This can be used in the classroom for myriad purposes, but at its best, it brings students up close and personal with people they might never have access to. Blackboard Collaborate is an online tool that allows for collaborative lesson planning and creates a virtual classroom where your students will flourish. It makes it easy to create web conferences, conduct real-time classes, add voice authoring to your lessons, and instant message with your students."
Other tools that are also utilised by educational institutions today include Google Hangouts, Facebook and Pinterest.
Devices and software are both a significant element in making sure that schools and educational institutions ready for what awaits them in the future. However, industry experts agree that there is one major aspect that is most critical – connectivity.
"Technology plays a pivotal role in making education more accessible, interactive and tailored to meet specific communication needs," says Saxena from ALE. "The increased connectivity of today's world allows learning and knowledge sharing to be both innovative and borderless."
Shaukat from Huawei agrees with this notion, underlining that as time goes on and more and more students are encouraged to bring their own devices to learning environments, and the need for faster and more agile networks will continue to grow. "With this in mind, campuses will need to invest in high-speed, borderless connectivity," he says. "Similarly, by having eLearning solutions implemented across organisations, teachers can invest more time and energy in innovative ways of learning which was mainly consumed in assignment or quizzes marking in a traditional way of learning."
Younes adds that the future of education technology is all about the cloud and 'anywhere' learning and collaboration, both locally and globally. "Schools will only need one major thing to be prepared for the future – a fast robust Internet connection," he explains. "Infrastructure is paramount to the future of technology in education. We don't know what the new 'in' device will be in the future. What we do know, is that it will need the cloud and Cisco's prediction of 50 billion things being connected by 2020, of which education will account for a fair share, with many of the devices being wireless, a solid-core network – both wired and wireless – with built-in security is key if schools are to handle this surge in devices. The network gives schools the controllability over the devices, but this network has to be scalable, secure, and reliable."