Businesses are seeking Big Data Analytics tools for faster and better decision-making processes. Reseller ME explores how channel partners can capitalise on this technology through consultancy and services.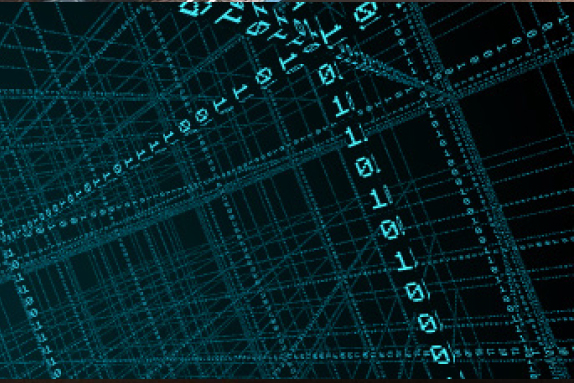 Organisations are saddled with numerous challenges on a daily basis. Combing through zettabytes of data to discover valuable and actionable information is easier said than done. Here's where Big Data Analytics come into the picture.
Increasing number of businesses are seeing the benefits of the technology and how it can transform operations to become more efficient.
Shams Hasan, Enterprise Product Manager, Dell Middle East, says, "Enterprises realise that Big Data and analytics are of critical importance to business innovation and indeed society at large. Simultaneously organisations of all sizes are tasked with protecting an ever-growing volume of data in a faster, safer and more efficient manner, the need for data protection solutions that save time and reduce risk is more important than ever."
Hasan highlights that the need for the technology becomes pervasive today as nations, institutes, and organisations roll out or definitively plan for large-and small- scale projects that are dependent on live data capture and analytics.
"Big Data is being used by companies to make informed business decisions, analyse customers' spending behaviour in order to target new product lines, enhance supply chain, identify geographic trends, and gain a competitive edge over other market players. In order to survive in the new digital economy, end-user organisations and vendors will both need to accelerate the shift in focus of their investments from measurement to advanced analysis or risk being left behind," he adds.
How can channel partners further capitalise on the technology to ensure they are ahead of the market curve?
According to Elie Mikhael, Channel Sales Manager, SAS, the penetration channel partners have in the SMB market is a solid indicator to the role resellers can actually play in increasing adoption of Analytics and Big Data technologies.
"Selling goes hand-in-hand with training and enablement for the client to use decision-making software in their daily operations," says Mikhael. "The resulting benefits are immense for all parties."
Hasan says partners have to remember to put themselves in the customers' shoes. "When customers take on initiatives such as Big Data Analytics, these are by definition new 'to-be' objectives or 'aspirations', and that means the customer is by definition journeying into something new," he says. "Partners should ensure that they address those unsaid 'doubts' and do so seamlessly in their sales-engagements."
However, such seamless trust doesn't come about just by conversations. Partners need to display evidence, practice, and a showcase of authority through the entirety of the sales-motion.
Hasan explains, "Evidence comes through customer references – either their own or through the vendors they partner with."
Additionally, partners should take the extra efforts and adopt an end-to-end consultative approach. They should listen to customer needs, pain points and work an optimally priced and simplified solution that helps customer manage their infrastructure with minimal management and operational burden.
"The trust a partner gains in the eyes of their customer as a trusted advisor helps them to command the needed margins that can support their businesses to retain specialised skills that can be at a customer's disposal to serve them better," says Hasan.
The area within Big Data Analytics, where partners could have a considerable edge over competition is through services.
"Channel Partners should go to market with a turnkey approach to software, hardware and services – the goal should be Software-as-a-Service," explains Mikhael.
The most important part for a partner is to offer a homogeneous bouquet of solutions including best-of-breed software with a skilled set of competencies over the installation, commissioning and training-based support.
"Clients of mid-markets are facing daily challenges. Amid these cost and resources concerns, resellers must extend reasonable and quick solutions to answer growing demand," he adds.
Kerry Koutsikos, Country Manager, Middle East, Africa and Turkey, Qlik, says the company's services team works with its partners to deliver business value solutions, customised specifically for the customers' needs.
"We have also invested in an advanced education centre to support our customers' education needs. In the region we have a strong partner network, which is supported by many of the global systems integrators. We have close relationships with the partners; we work together to deliver solutions, which help our clients make progressive business decisions.
"We work with our channel partners to provide the most relevant Qlik products for an organisation's business, allowing customers access to our full solution's suite, including large scale of services from self-service data visualisation, to reporting and dashboards, guided analytics, and embedded analytics," he adds.
Some organisations are still in the process of understanding the benefits Big Data Analytics offers. Partners should be trained and certified to serve clients and educate organisations.
"At Qlik, we believe it all comes down to ensuring that you can see the whole story in your data," says Koutsikos.
Mikhael says Big Data is initially formed out of three pillars – data management, analytics, and visualisation.
"While the latter is often the easiest pillar to grasp and deliver, partners ultimately should cover all three.
"Similarly, the introduction of Hadoop revolutionised the way big corporations are managing and storing data. As the cost of moving and storing shrinks, the size of data gets even bigger. Partners must focus on this part of their offerings," he adds.
With the adoption of Big Data Analytics expected to grow in the next few years, partners should look at all the opportunities present around it.
"Decision-makers across the region have realised the real benefits that better use of data has brought to their business including; competitive edge over their rivals, increased profits and reduced costs. We believe the level of investment in these solutions will continue to increase exponentially in the years ahead," says Koutsikos.
Mikhael adds, "In the next two to three years anyone will be able to differentiate the results of corporates adopting data insights versus legacy approach. The correlation between analytics and revenue will make much more sense than before. This is what leading business schools will teach under calculated actions as a modern way to approach decision-making."
Those partners who identify the prospects around the technology early on, and carve a specialisation for themselves with services around it, stand to gain and differentiate from the pack.