Attributed to – Vishnu Taimni, Vice-President & Managing Director, HP Middle East and Turkey.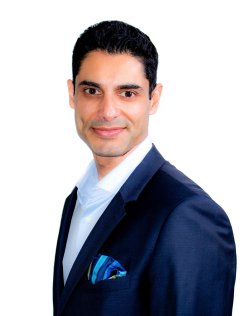 The outbreak of the COVID-19 pandemic in early 2020 sparked a near-instantaneous shift to remote work around the world. That shift has proven to be more permanent than many corporate leaders had anticipated. According to a recent survey, approximately 40% of employees work partly or entirely from home today. Meanwhile, corporations are beginning to develop hybrid employment arrangements in the hopes of extending their usefulness. Indeed, according to IDC Worldwide, spending on "future of work" technology would reach $656 billion in 2021, up more than 17% from the previous year.
One thing is certain in this era of transformation: robust digital skills are no longer the domain of exceptional innovators. They are essential for any business that wishes to compete in today's market, establish resiliency against disruptions, and attract and retain top people.
How Companies Are Responding to Shifting Employee Expectations
Employees' attitudes toward work have shifted substantially in the last year and a half. While many people still value the advantages of working in a physical office, such as better focus and collaboration chances, they aren't ready to give up the flexibility that remote work offers. In reality, they expect their employers to assist them in achieving hybrid work: According to HP research, 77% of workers believe it is the employer's obligation to provide whatever supplies needed to complete the job.
The majority of people seeking for new jobs want to work for organisations that allow them to operate in a hybrid environment. For younger generations, these preferences may be more pronounced: According to HP study, 76% of Gen Zers believe their work environment is better at home than at work, compared to 57% of Gen Xers and 64% of Boomers. Many businesses are already taking steps to guarantee that they are able to attract and retain talent: Two-thirds of worldwide business decision makers are contemplating physical space redesigns to better suit hybrid work settings. Cafu, an on-demand fuel booking service, has a policy that allows employees to work in different nations for different periods of time, while contributing to the business.
Developing New Modes of Collaboration
Companies will have to address the threat that remote working poses to communication, cooperation, and innovation as the trend to hybrid work intensifies. Employees may brainstorm and solve problems together in real time in physical offices. Working remotely is a hurdle for nearly two-thirds of desk-based professionals, who say that having to collaborate with colleagues digitally is a barrier.
Companies may face this challenge head on by rethinking their organisational and team structures in order to tap into the creative potential of new technology. Cloud applications and other technology can give hybrid work settings a new degree of agility and collaboration possibilities. One example of the current wave of advancements is HP Presence, a recently introduced suite of conferencing and collaboration tools that is compatible with Microsoft Teams Rooms and Zoom Rooms. Companies that figure out how to use these technologies effectively will have a leg up on the competition as the workplace transforms.
Enabling Future-Looking Strategies
The technology industry can help make the move to a mixed work culture go more smoothly. Human-centric and intuitive technology must be the emphasis of innovators. The next wave of workplace technology could make employees' jobs easier while simultaneously expanding company opportunities.
To that end, HP continues to roll out new cloud-first services that help organisations save money by streamlining management, increasing productivity, and providing the flexibility to grow and modify as business needs change. Our inventions are aimed at empowering employees in decentralised models, reducing device maintenance responsibilities, and allowing IT staff to focus on critical support missions.
More technology solutions to create more robust, agile workplaces will undoubtedly emerge in the next months and years. Companies all over the world have a huge chance to use these new tools to satisfy the changing demands of their employees and create innovative solutions. We've learnt to expect the unexpected over the last year and a half. Companies' capacity to enable their employees—and the businesses themselves—thrive in the future workplace will be determined by the efforts they take today to adjust their work ecosystems.