Jose Thomas Menacherry, Managing Director at Bulwark Technologies, weighs in on the company's participation at GISEC and the cybersecurity landscape post the pandemic.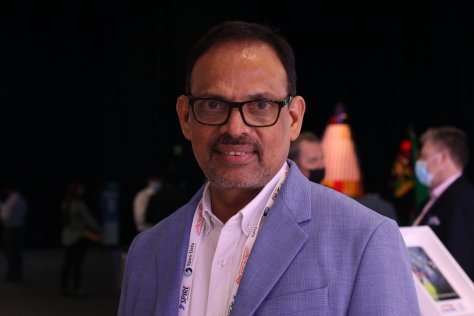 With an intense focus on boosting the IT security, communications & technology industries in the Middle East region, UAE-based Bulwark Technologies, one of the pioneering IT cybersecurity specialised Value-Added Distributors, is showcasing an array of internationally acclaimed products at GISEC.
Gearing up for the mega-event, the company has reiterated the importance of building a strong, integrated security infrastructure in the region and has also predicted market exigency & introduced apt technologies at the right time.
Bulwark, being a cyber security focused VAD operating for more than two decades, GISEC is a great platform for demonstrating our product portfolio to targeted partners & customers in the region. With the region's huge demand for cyber security, we look forward to receiving excellent & evoking responses from our vendors, partners & customers during the event", said Jose Thomas Menacherry, Managing Director, Bulwark, speaking to Tahawultech.com. "Value Addition has been at the very core of Bulwark's operations since its inception in 1999, making the company grow from strength to strength. Bulwark today has an established network of over 500 resellers throughout UAE, Saudi Arabia, Qatar, Oman, Bahrain, Kuwait, Jordan, Egypt, Lebanon & other ME countries and the Indian sub-continent region. The company has recently opened their office 'Bulwark Saudi' in Riyadh for providing better services to partners and customers in Saudi Arabia".
"In this connection, we are exhibiting Utimaco – General Purpose HSM or Hardware Security Modules and Payment HSMs, Nexus – the PKI based identity & access management, secure communication for OT and IoT environments, Skurio – Digital Risk Protection solution consisting of dark web monitoring and brand protection, Help Systems – for Data Security Suite Digital Guardian DLP and Boldon James Data Classification, GoAnyWhere managed file transfer solution, Mimecast – Email Security, Archival, Security Awareness Training, Accops for Thin Client and Remote Secure Access solution, Ekran – Employee Monitoring and Internal Threat monitoring solution, iStorage – Encrypted hard drives and flash drives, adhering to the highest security standards and RiskXchange – for Risk Assessment and Monitoring solution", he said.
About the threat-security landscape today, Menacherry said that the "perimeter" concept  vanished when people started working from home. So, it was a tough time for customers and IT teams to give access to employees outside of a network. So, we can say that before the pandemic, although digital transformation had already begun, it accelerated big time during the pandemic and companies had to adopt solutions to keep pace. Now, customers are consolidating all these solutions and streamlining the security landscape itself. But at the same time, we are witnessing a scarcity of skills to handle these solutions as well.