Ilona Alieksieieva, Business Development Manager, ASBIS Middle East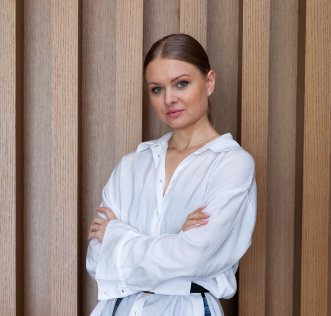 Tell us a little about Canyon as a Brand
Canyon is a fast-growing brand of high-quality and stylish, yet affordable mobile accessories, computer gadgets, wearables, and gaming tools.
As you correctly mentioned, being founded in 2003, it has grown to a full-scale consumer electronics brand with launching a massive change in Gaming Accessories category. Canyon is sold in more than 26 countries across the globe and now we are coming to Middle East.
After a thorough analysis of today's trends and in-depth research of the audience, Canyon design and marketing team has decided to open a completely new page in the brand's 19-year history.
What are the needs of customers in the accessories and smart gadgets market?
We constantly study trends, needs and behavior of our target audience.
Nowadays, the young generation is fully into gadgets, and we are aiming to provide mobile, computer accessories and wearables using which the youth can express their personality and style. Together with this, we offer experience of using high-quality products by affordable price.
Canyon people strive for everything that's new and unique, they always want to be amazed. At the same time, they are overwhelmed with trends of mindfulness, smart consumption, eco-activism, diversity, and body positivity.
Canyon already has an established brand performance with a global presence in 26 countries, how will you tackle the Middle Eastern market?
Canyon is new to Middle Eastern market, and we believe we will be able to meet customers' needs and expectations. We started from UAE, some products you can already find in Virgin Megastore in Dubai Mall and online shop and soon you will see Canyon at all big retailers and e-commerce. From March we are also launching in Oman and will conquer other markets in GCC starting from Q2.
During the pandemic, how has Canyon impacted gamers?
Of course, pandemic period showed us how important is to set up a home office to be productive and comfortable to work from home. Canyon has all items in portfolio needed to do it: from super comfy gaming chairs to web cameras and headsets.
Gamers are one of the biggest target audiences for Canyon and you can find all features in our products which gamers value the most.
Just try Canyon gaming keyboards with full customisation software, red or black switches, macros assignment, dual core IC chip, NKRO anti-ghosting and anti-jamming function following with 22 types of backlighting can leave nobody indifferent.
What role does Canyon play in the Eco Lifestyle?
As a brand, Canyon strives to support environment and we switched our packaging to fully eco-friendly materials.
Canyon motto says YOU CAN!
It shows that brand identity combines youthful carelessness with a smart way of thinking:
You can be yourself without aiming to impress others!
You can join the tribe of mindful consumers!
You can throw away imposed body standards – your body is your business!
You can care about the environment and live an eco-friendly life!